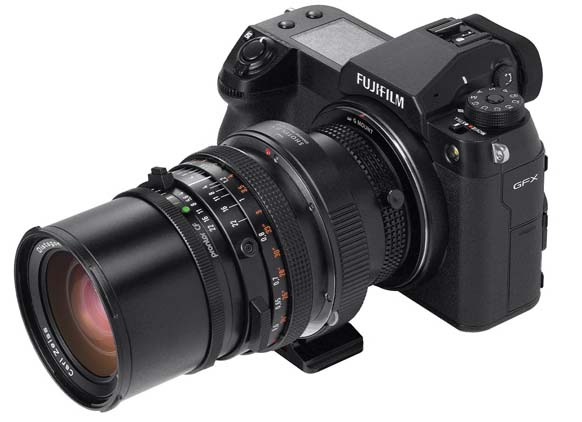 SHOTEN UMS series medium format lens compatible mount adapter released
Shoko Kobo Co., Ltd. will release the mount adapter for the SHOTEN UMS series on Thursday, August 18, 2022.
There are four types of compatible mounts: "Mamiya 645", "Pentax 645", "Pentax 67" and "Hasselblad V" mounts on the lens side, and "Sony E", "Nikon Z", "Canon RF", "Fujifilm G" and "L" mounts on the camera side. 5 types, and we will start selling a total of 25 types of products including dedicated mount parts.
The UMS mount adapter is a product based on a new idea that allows you to replace the mount parts on the body side by dividing the main body into two parts.
By exchanging the mount parts on the adapter body side, it is possible to attach it to a camera with a different mount. You can make effective use of the equipment you have.
[feature]
By exchanging the mount parts, it can be attached to mirrorless machines of each manufacturer.
The intermediate mount (U mount) that connects the mount parts can be connected with a high sense of rigidity without rattling.
The interior of the adapter is matte coated to greatly reduce internal reflections.
Highly durable and rigid stainless steel mount parts are used on the lens side, enabling high-precision mounting.
With tripod socket (Arca-Swiss compatible standard)
How to replace mount parts
SHOTEN UMS series
*The displayed price is the manufacturer's suggested retail price (tax included).
M645-FG-U (Mamiya 645 mount lens → Fujifilm G mount conversion) 25,000 yen
P645-FG-U (Pentax 645 mount lens → Fujifilm G mount conversion) 25,000 yen
P67-FG-U (Pentax 67 mount lens → Fujifilm G mount conversion) 25,000 yen
HV-FG-U (Hasselblad V mount lens → Fujifilm G mount conversion) 25,000 yen
via stkb