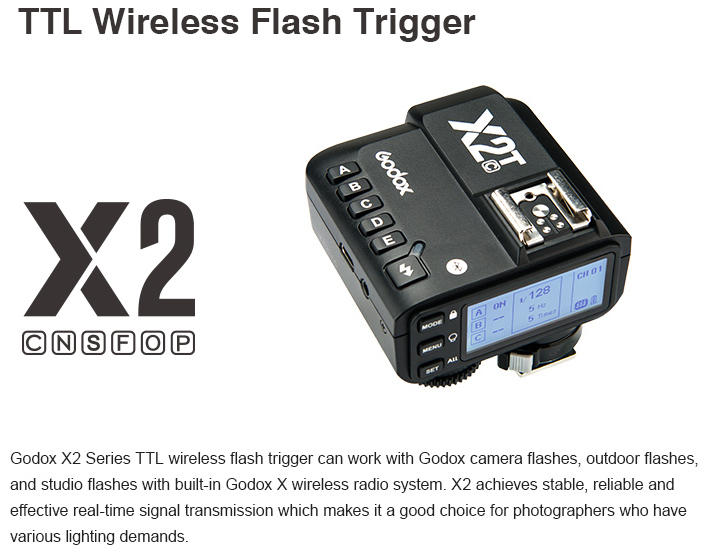 Godox released firmware 1.2 for the Godox X2T-F to fix some bugs. Download the update here.
1. Fix the occasional stuck problem when using it on the camera.
2. Optimize the algorithm logic of the AF focus lamp to support the use of the AF focus lamp in extremely dark places.
Godox X2T-F:  B&H Photo / Amazon
Godox AD1200Pro: B&H Photo / Amazon
Godox XPro-F: B&H Photo / Amazon
Godox X1T-F: B&H Photo / Amazon
Godox AD600Pro Witstro: B&H Photo / Amazon
Godox V860IIF: B&H Photo / Amazon
Godox TT685F: B&H Photo / Amazon
Godox TT350F: B&H Photo / Amazon
Godox AD200: B&H Photo / Amazon