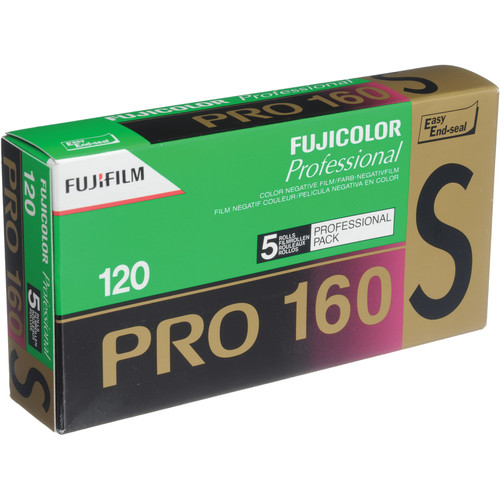 Fujicolor PRO 160NS Professional 120 size
Fujichrome VELVIA50 CUT size Discontinuation notice
Thank you for your continued patronage of FUJIFILM products.
FUJIFILM Imaging Systems Co., Ltd. (President: Koji Matsumoto) has been working hard to absorb costs such as improving production efficiency and reducing costs for the 160NS 120 size color negative film for photography and the VELVIA 50 CUT size reversal film that have been used for many years. However, because it became difficult to procure some of the raw materials used for production, we have no choice but to discontinue production and sales.
We sincerely apologize for the inconvenience, but thank you for your patience.
We look forward to your continued patronage of Fujifilm products.
Record
1. Target product and expected end of shipment
| size | Product name | Expected shipping end time |
| --- | --- | --- |
| 120 | Fujicolor 160NS Professional 12 shots 5 pack | March 2022 |
| CUT | Fujichrome VELVIA50 4 x 5 20 pieces | March 2023 |
| CUT | Fujichrome VELVIA50 8 × 10 20 pieces | December 2021 |
Follow Fujiaddict on Facebook, Twitter, Instagram, and YouTube
Plus our owners' groups
Fujifilm GFX Owners Group
Fujifilm X-H Owners Group
Fujifilm X-T Owners Group
Fujifilm X-S Owners Group
Fujifilm X-Pro Owners Group
Fujifilm X-E Owners Group
Fujifilm X-A Owners Group
Fujifilm X100 Owners Group