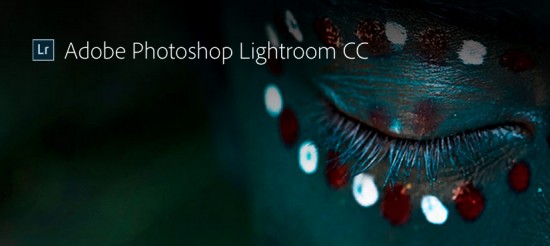 Long time readers of the site know I am not a fan of Adobe, but they are transitioning to the new Apple M1 very quickly. Apple's new processor is shockingly fast and it is unfortunate that it is only available in 13″ Laptops and the Mac Mini for the time being. This is an especially big deal for photographers because the Apple M1 allows a $1,000 laptop to perform at the level of the $15k Mac Pro for tasks like photo editing, even while running non-native applications through Rosetta 2.
I was one of the many naysayers that thought Apple couldn't pull off the transition to ARM-based Apple Silicon smoothly and I couldn't be happier that they seem to have proven me very wrong. Competition is good for consumers and the Apple M1 has lit a fire under Intel and AMD's butt that hasn't been there since the Cyrix days when their processor was far superior for some tasks. I just hope Apple doesn't run into the limitations that Cyrix did, but I digress. If you want to get more technical we can do so in the comments, but I personally have a loaded Apple M1 on order and I'm excited for an Apple Silicon-based Mac Pro in the future because they might actually be worth $15k.
Adobe rapidly supporting Apple's new platform is huge for creators. It should give Apple users a big leg up on Windows because there is nothing in the pipeline from Intel or AMD to challenge the M1's level of performance per watt.
Press Release
Today we've released updates for Camera Raw and Lightroom Classic as well as Lightroom for Windows, Mac, Android, ChromeOS, iOS, and iPadOS. In addition to supporting the latest cameras and lenses, Lightroom is now a native Apple M1 and Win Arm app.
Lightroom as a native Apple M1 and Win Arm app
I'm excited to announce that the latest version of Adobe Lightroom is now a native app for both Apple M1 and Windows Arm platforms.
We rebuilt Lightroom to take advantage of the newest performance and power efficiency benefits of the Apple M1 and Qualcomm Snapdragon (for Windows 10) processors.
So what does this mean for you as a customer?
Lightroom is available across all the major desktop (Mac, Win, Intel, Arm), mobile (iOS, Android) and web (lightroom.adobe.com) platforms.
As we're getting started on desktop Arm / Apple M1, we'll continue to optimize for Arm and M1 in subsequent releases. And if you're on an Intel based computer, don't worry…we'll continue to invest in and improve Lightroom for you too.
How about Lightroom Classic and Photoshop?
Lightroom Classic, Photoshop, and Adobe Camera Raw have all been tested and certified to work well with Apple Rosetta emulation as we work on Apple M1 native versions of these apps. We intend to ship Apple M1 native versions as soon as they are ready, so stay tuned!
We also shipped an Apple M1 and Windows Arm native version of Photoshop as a beta app in November. You'll find the Photoshop beta available directly inside the Creative Cloud desktop app.
Additional updates
ProRAW format support. You'll be able to import and edit images taken in the Apple ProRAW format in the December updates to Camera Raw, Lightroom Classic, or Lightroom (desktop, iOS, Android, lightroom.adobe.com). ProRAW is built using the Adobe DNG file format and specification. Please click here for more information
New Lightroom widgets for iOS14. Quickly take photos and selfies using the Lightroom camera, explore Discover Edits and In-app tutorials from the Widgets screen. You can even drag these onto the Home screen for easier access. (Lightroom iOS only, requires iOS14 and later)
The free Lightroom Starter plan is now available for Lightroom desktop (Mac and Win). Available only in Australia and New Zealand, new customers can start for free and use core Lightroom features, such as the Sensei-based Auto or the Light and Color editing sliders, without a subscription or trial limits. Check it out here!
2020 has been a challenging and busy year. There's been a lot going on, so quickly highlighting some of the key features added to the Adobe Photography product line this year.