Fujifilm brought home multiple awards from TIPA this year, but hasn't released a press release about it yet so here are the recipients.

Fujifilm GFX100: B&H Photo / Amazon / Adorama
The 102MP GFX100 may well become the camera of choice for location and wedding pros who want to work "off-tripod" to capture dazzling images for wall and display prints for their clientele. The versatility of the camera is expanded via a "twin grip" design, in-body 5-axis image stabilization, and continuous shooting at up to 5 fps. The high degree of image customization is easily controlled through a well-thought out menu setup, plus incorporation of twin batteries for more shooting endurance.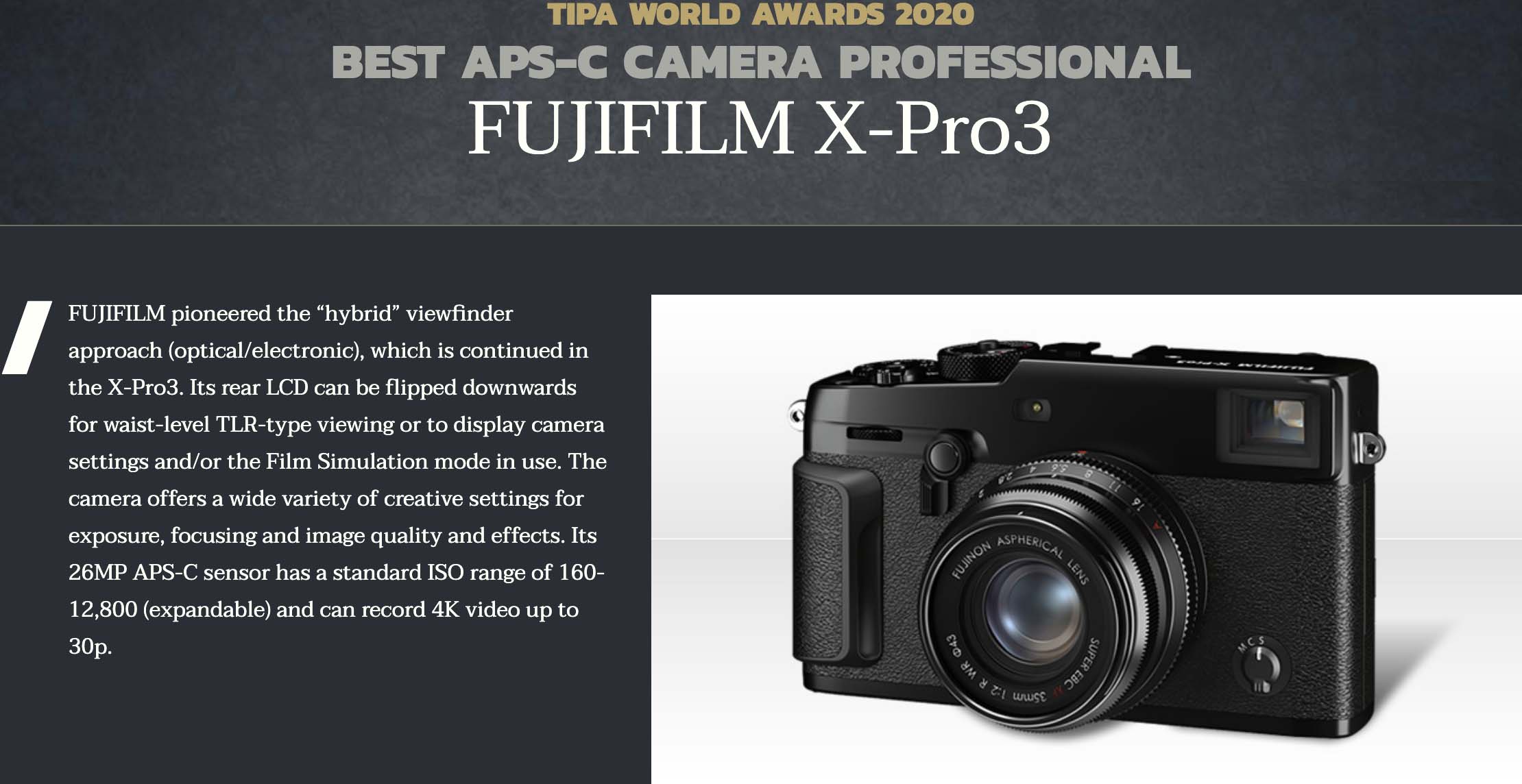 Fujifilm X-Pro3: B&H Photo / Amazon / Adorama
FUJIFILM pioneered the "hybrid" viewfinder approach (optical/electronic), which is continued in the X-Pro3. Its rear LCD can be flipped downwards for waist-level TLR-type viewing or to display camera settings and/or the Film Simulation mode in use. The camera offers a wide variety of creative settings for exposure, focusing and image quality and effects. Its 26MP APS-C sensor has a standard ISO range of 160-12,800 (expandable) and can record 4K video up to 30p.

Fujifilm X100V: B&H Photo / Amazon / Adorama
The X100V can be described as a "second camera for pros" and a "walk-around camera" for enthusiasts. Compact size and with a host of features, the camera uses the same sensor and processor of the company's X-Pro3, with a redesigned "pancake" fixed 23mm (35mm equivalent) f/2 lens that is compatible with conversion lenses. It continues in the Fujifilm "hybrid" optical/electronic viewing scheme, plus offers Fujifilm's Film Simulation modes. 4K video features are also legion, plus battery life can stretch to 420 exposures when using the optical finder.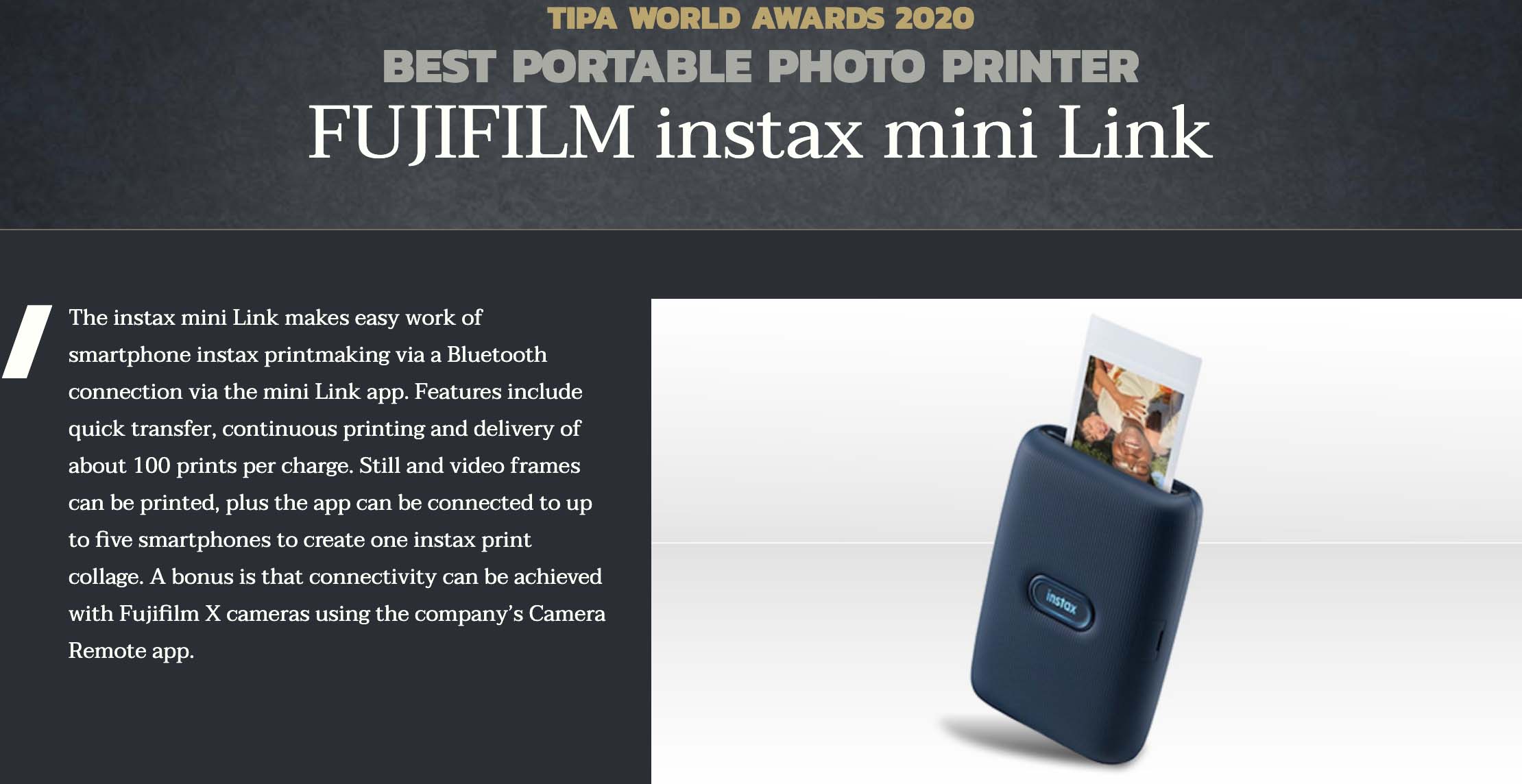 Instax Mini Link:  B&H Photo / Amazon / Adorama
The instax mini Link makes easy work of smartphone instax printmaking via a Bluetooth connection via the mini Link app. Features include quick transfer, continuous printing and delivery of about 100 prints per charge. Still and video frames can be printed, plus the app can be connected to up to five smartphones to create one instax print collage. A bonus is that connectivity can be achieved with Fujifilm X cameras using the company's Camera Remote app.
Follow Fujiaddict on Facebook, Twitter, Instagram, and YouTube
Plus our owners' groups
Fujifilm GFX Owners Group
Fujifilm X-H Owners Group
Fujifilm X-T Owners Group
Fujifilm X-Pro Owners Group
Fujifilm X-E Owners Group
Fujifilm X-A Owners Group
Fujifilm X100 Owners Group
via TIPA