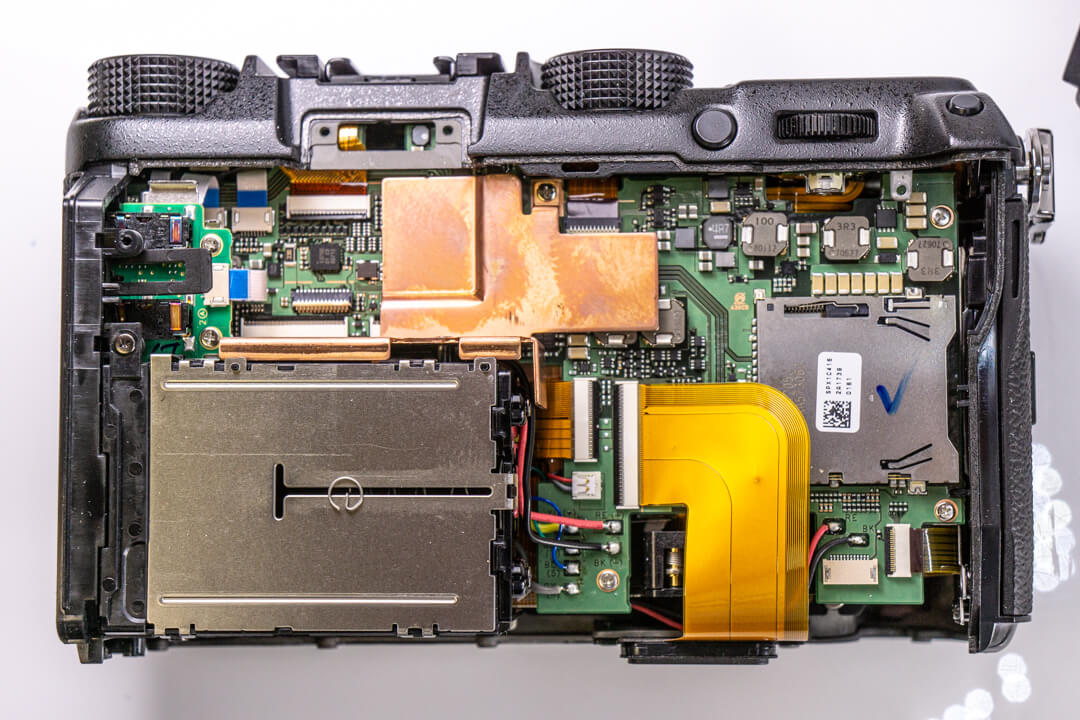 Kolarivision is now offering Full Spectrum Conversion for the Fujifilm GFX50S and GFX50R so they posted a disassembly to show customers the process. If you care about weather sealing the GFX50S is well sealed with Kolarivision saying "Everything about the exterior of this camera is well sealed, hearty, and professional, but we already expected that."
They also found there was only really one copper heat sink in the GFX50S and that most of its ability to handle a thermal load came from a large amount of negative space inside the GFX50S that allows the form factor to be shrunk into something smaller like the GFX50R. Fujifilm also made an interesting choice with the design of their battery compartment, which is a piece onto itself (maybe it helps with weather sealing).
GFX cameras are very well built and should last a very long time. That being said GFX is very expensive and it is nice to know that the camera is built to last. I cant wait to see the results of full-spectrum GFX cameras out there. Maybe someone will dare to convert a GFX100 to full-spectrum soon.
Fujifilm GFX News, Rumors, and Collaboration
Fujifilm GFX Owners Group
Fujifilm GFX Page
Follow Fujiaddict on Facebook, Twitter, Instagram, and YouTube
Fujifilm GFX100: B&H Photo / Amazon / Adorama
Fujifilm GFX50R: B&H Photo / Amazon / Adorama
Fujifilm GFX 50S: B&H Photo / Amazon / Adorama
GF100-200mmF5.6 R LM OIS WR: B&H Photo / Amazon / Adorama
GF45-100mm f/4 R LM OIS WR: B&H Photo / Amazon /Adorama
GF110mm F2 R LM WR: B&H Photo / Amazon / Adorama
GF63mm F2.8 R WR: B&H Photo / Amazon / Adorama
GF50mm f/3.5 (Save $500): B&H Photo / Amazon / Adorama