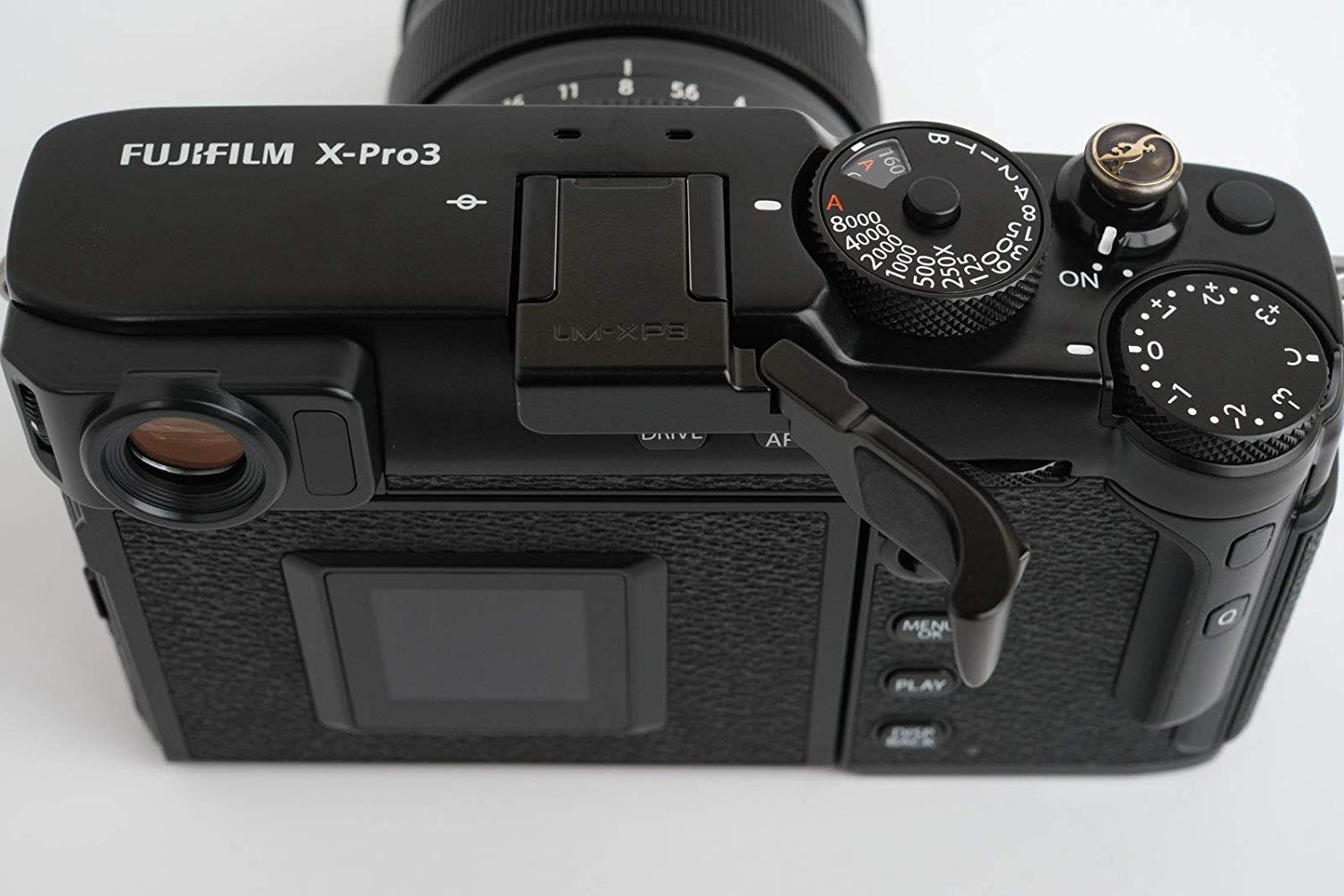 The Fujifilm X-Pro3 is a unique camera the benefits greatly from a quality thumb grip. In the past, I used to get thumbs up grips for my cameras, but I did try a Lensmate thumb grip on my X-Pro2 and I doubt ill splurge on as thumbs up again due to the price difference for brass.
We designed the Lensmate Fujifilm X-Pro3 Folding Thumbrest to allow easy access to all of the buttons, and to quickly get out of the way when you need to get to the top dials. We suggest using our Lensmate Custom Soft Release Buttons with the Lensmate X-Pro2 Thumbrest for a more relaxed and ergonomic index finger position (with the finger draped over the button, usually not using the finger tip). See our other listings.

A light push with the thumb swings the rest 40° out from the camera and a light action ball detent keeps the Thumbrest in the opened or closed position.

Made of high grade airplane aluminum, then Anodized for a tough finish. Weight 9 grams or 1/3 of an ounce

The sculpted thumbrest relaxes your grip on the camera, reduces camera shake and allows slower shutter speeds. Makes one handed operation easier and prevents unintentional button presses.

Camera specific design retains access to all controls and does not effect operation of built in flash or articulated LCD screen. Integrated silicone insert provides both thumb grip and bumper between the rest and camera body and the silicone insert in the hot shoe tab provides resistance to unintentional ejection.
Fujifilm X-Pro News, Rumors, and Collaboration
Fujifilm X-Pro Owners Group
Follow Fujiaddict on Facebook, Twitter, Instagram, and YouTube
Lens Mate Thumb Grip for Fujifilm X-Pro3: Amazon
Fujifilm X-Pro3 (Pick Your Trim): B&H Photo / Amazon / Adorama