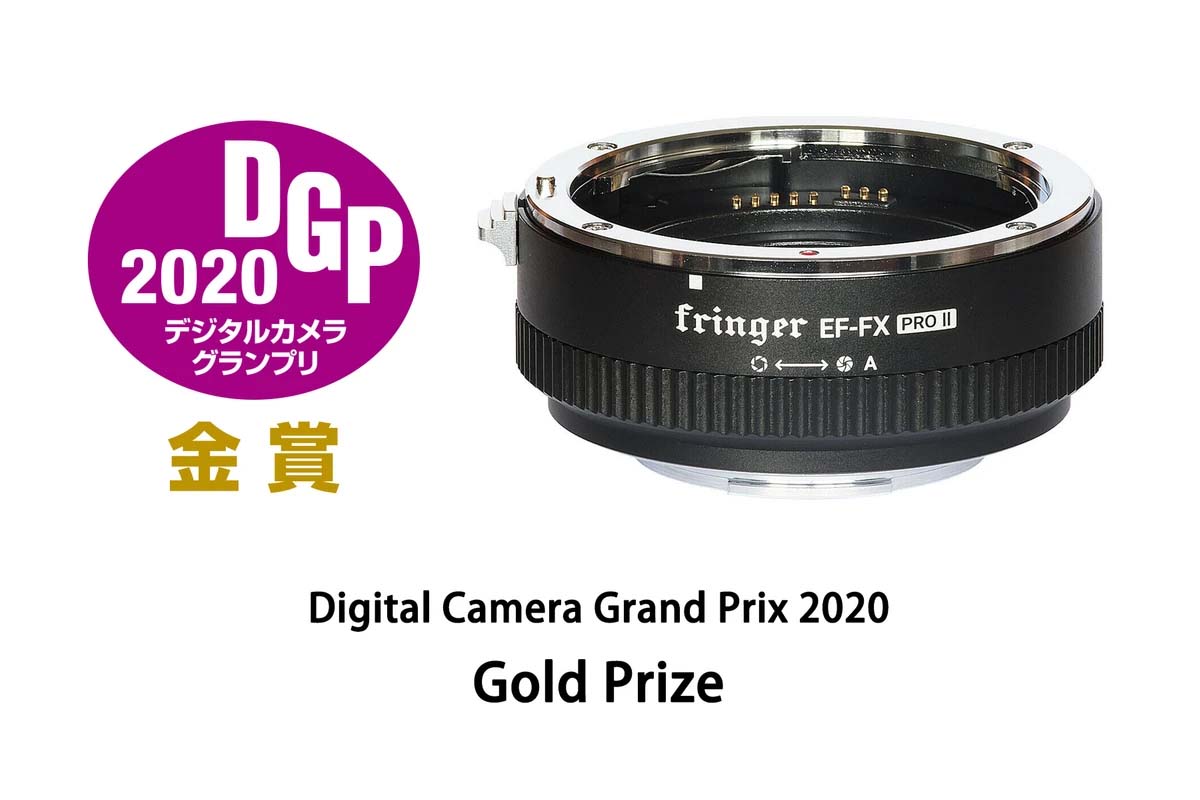 The value of AF adapters for Canon and Nikon lenses can't be understated for helping photographers switch to Fujifilm cameras. Sony was early to embrace AF adapter manufactures, but Fujifilm has warmed in recent years to them.
Fringer was one of the first and best AF adapters released for Fujifilm cameras and they just won a gold prize from the Digital Camera Grand Prix 2020 that is well deserved. You can get your own Fringer EF-FX Pro II Adaprer from B&H Photo, Adorama and Amazon.
About the Digital Camera Grand-Prix
The Digital Camera Grand-Prix is a consumer-oriented awards ceremony for all manner of digital imaging-related solutions. Winners are selected by a panel of photographers, critics and distribution-related professionals with a view to choosing optimal products with which users can also enjoy photographers and photography, and not merely the taking of photographs. Full details of results and award-winning products are distributed at retail outlets, etc. in the form of a free magazine entitled Digital Camera Grand-Prix Award-winning Product Shopping Guide.