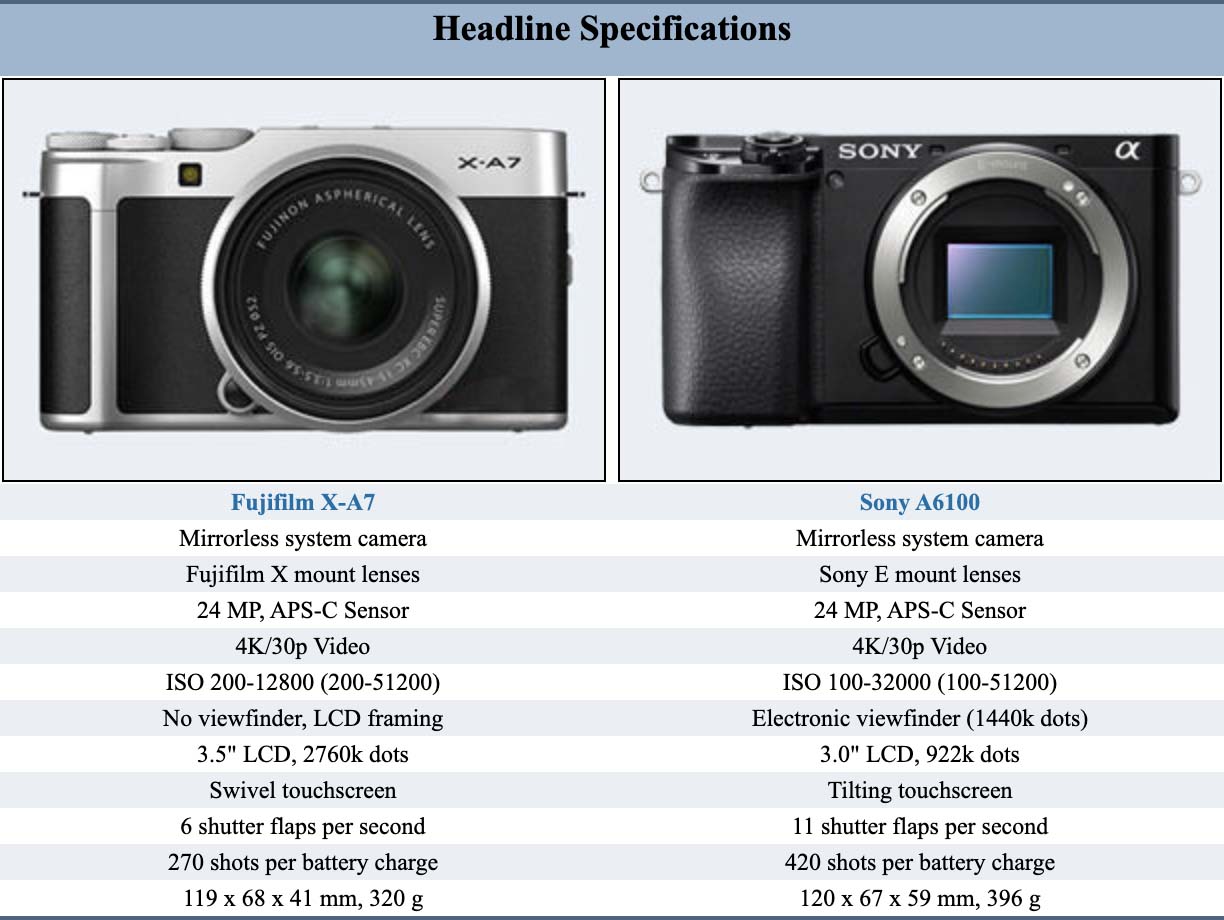 Apotelyt released their Fujifilm X-A7 vs Sony a6100 Comparison, which you can view here. Below are a summary of Apotelyt's conclusions.
Arguments in favor of the Fujifilm X-A7:
Larger screen: Has a bigger rear LCD (3.5″ vs 3.0″) for image review and settings control.
More detailed LCD: Has a higher resolution rear screen (2760k vs 922k dots).
More flexible LCD: Has a swivel screen for odd-angle shots in portrait or landscape orientation.
Less heavy: Is lighter (by 76g or 19 percent) and hence easier to carry around.
Reasons to prefer the Sony Alpha A6100:
Better live-view autofocus: Features on-sensor phase-detection for more confident autofocus.
Easier framing: Has an electronic viewfinder for image framing and settings control.
Faster burst: Shoots at higher frequency (11 vs 6 flaps/sec) to capture the decisive moment.
Longer lasting: Gets more shots (420 versus 270) out of a single battery charge.
Easier device pairing: Supports NFC for fast wireless image transfer over short distances.
Follow Fujiaddict on Facebook, Twitter, Instagram, and YouTube
Fujifilm X-A7: B&H Photo / Amazon / Adorama
Sony a6100: B&H Photo / Amazon / Adorama