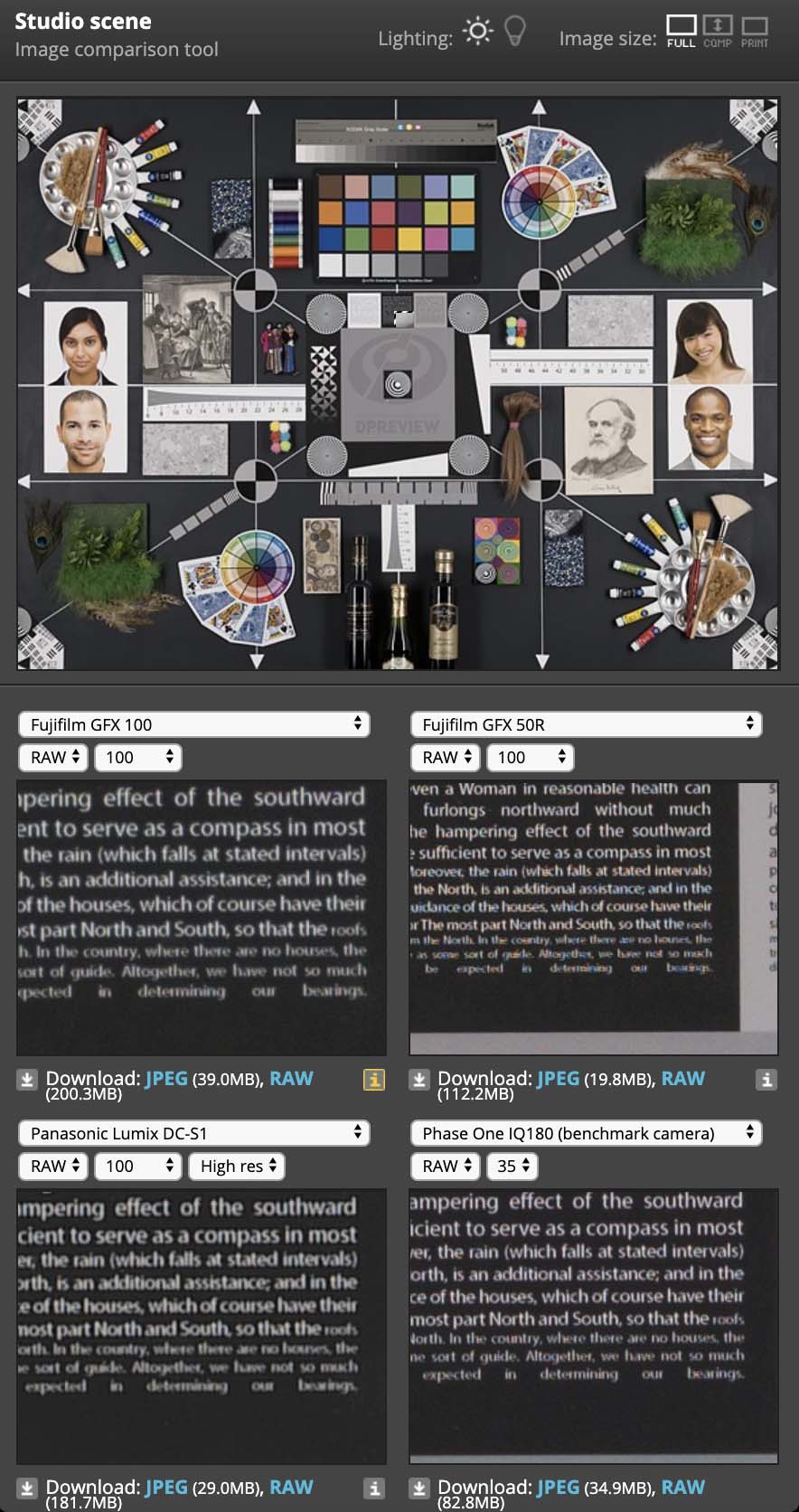 I have a feeling we are going to see a few statements like the one below considering what we have seen from the first couple test shots out there (Like these)
[UPDATE]: While we make every effort to provide the most consistent, representative performance in our studio-based testing, it is sometimes very difficult. After further analysis we've discovered our GFX100 shots are fractionally misfocused, an issue exacerbated by the exacting resolutions of the 100 MP system. While these images show that the GFX 100 can capture significantly more detail than its 50MP predecessors, they do not show the full extent of this difference. We are planning to re-shoot the scene as soon as a production camera arrives and would like to apologize for any misconception these images may have furthered.
Even misfocused the GFX100 captures impressive detail, but it might take testers that are unfamiliar with Fujifilm cameras a little time to get clinical testing right.
Fujifilm GFX News, Rumors, and Collaboration
Fujifilm GFX Owners Group
Fujifilm GFX Page
Follow Fujiaddict on Facebook, Twitter, Instagram, and YouTube
Fujifilm GFX100 (Preoders): B&H Photo / Amazon / Adorama
Fujifilm GFX50R: B&H Photo / Amazon / Adorama
Fujifilm GFX 50S: B&H Photo / Amazon / Adorama
via DPReview