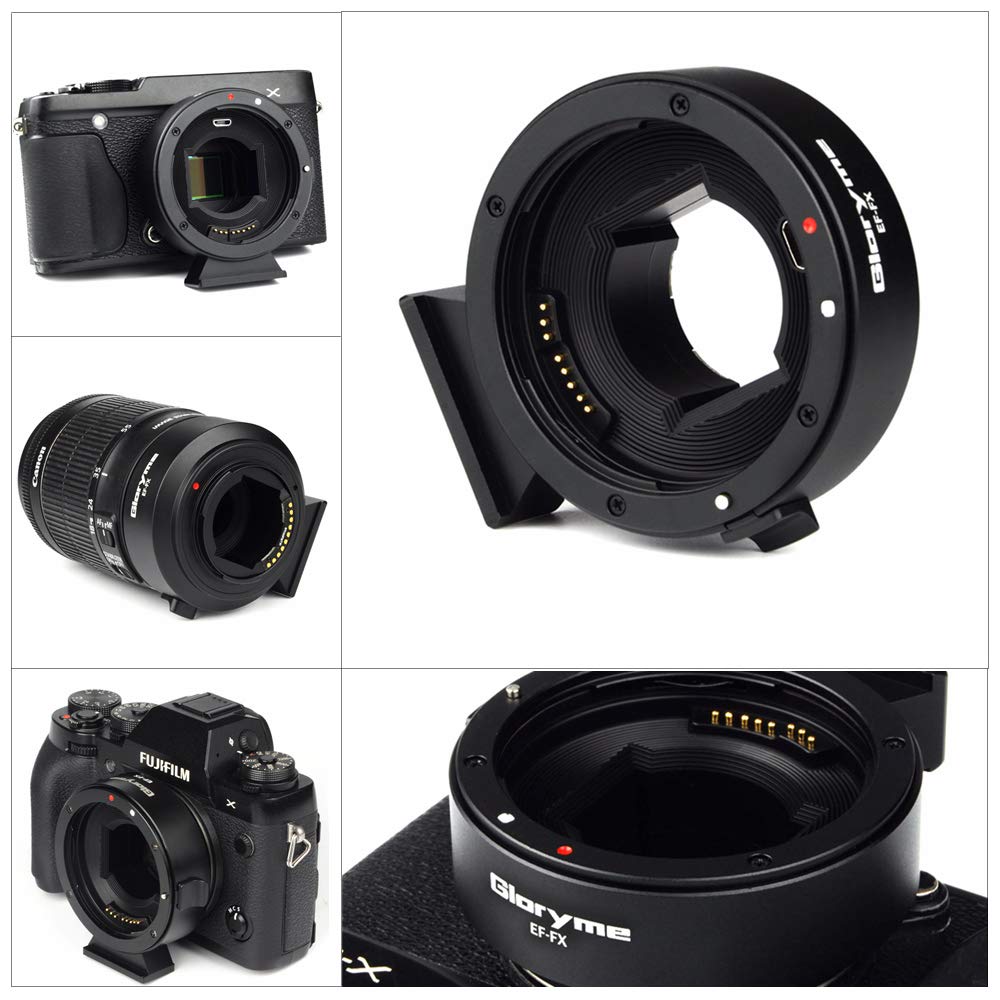 Fujifilm now has a huge range of Canon AF adapters just like Sony and there are a lot of price points for these devices too, which is good for consumers. Gloryme is just one more and you can find them on Amazon.
Gloryme Auto Focus adapter:Born for Professional photographer or who love photography, Perfectly for EF/EF-S series lens to be mounted on X-mount Series mirrorless cameras

Advantage: Autofocus Mode, provides a better precision and shooting speed, the Better picture but the Less time.

Compatible Lens: Compatible for EF/EF-S Series Lenses

Compatible Camera:Compatible for X-mount Mirrorless

100% Satisfaction: We Gloryme Team aim to provide a good shopping and using experience for all customers, any issue will be resolve by our team.
Follow Fujiaddict on Facebook, Twitter, Instagram, and YouTube