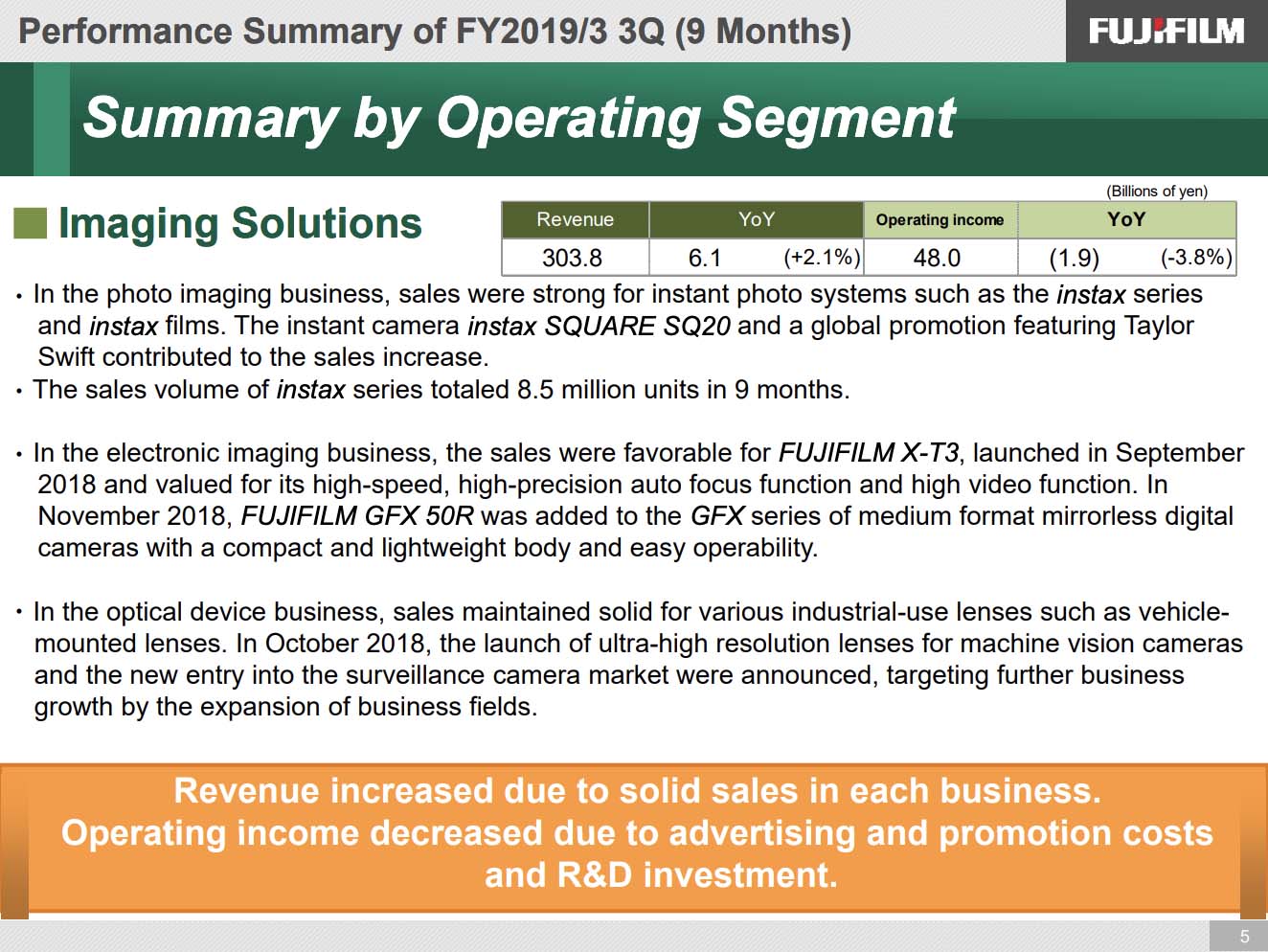 In the photo imaging business, sales were strong for instant photo systems such as the instax series and instax films. The sales volume of the instax series totaled 8.5 million units in the 9 months of this fiscal year. instax SQUARE SQ20, the new hybrid instant camera capable of editing images before printing, and a global promotion featuring Taylor Swift, instax's global partner, contributed to the sales increase.
In the electronic imaging business, good sales maintained in the active market of mirrorless digital cameras. FUJIFILM X-T3, launched in September 2018, contributed to a revenue growth, valued for its compact and lightweight body, high-speed, high-precision auto focus function and high video function. In November 2018, FUJIFILM GFX 50R, a medium format mirrorless digital camera with a large-sized sensor, was launched. It is highly acclaimed for realizing both ultra-high image quality and operability.
In the optical device business, sales maintained solid for various industrial use lenses such as vehicle- mounted lenses. In October 2018, we announced the launch of ultra-high resolution lenses for machine vision cameras and the new entry into the surveillance camera market, targeting further business growth by the expansion of business fields.
In the Imaging Solutions segment, revenue increased due to solid sales in each business, while operating income decreased due to such factors as advertising and promotion costs and R&D investment for next generation products to achieve further sales expansion.
via Fujifilm