FUJIFILM CELEBRATES ONE YEAR ANNIVERSARY OF THE WONDER PHOTO SHOP IN NEW YORK CITY
Fujifilm's brand experience store has welcomed more than 83,000 guests in its first year.
Valhalla, N.Y., July 19, 2017 – FUJIFILM North America Corporation will celebrate the one year anniversary of its Wonder Photo Shop in New York's historical Flatiron District on July 22, 2017. During its first year, the Wonder Photo Shop has welcomed people from around the world while simultaneously growing and contributing to the local community. Wonder Photo Shop was created to be an immersive photo and brand experience store that allows Fujifilm to test and develop new consumer facing products while providing these learnings to our retail partners.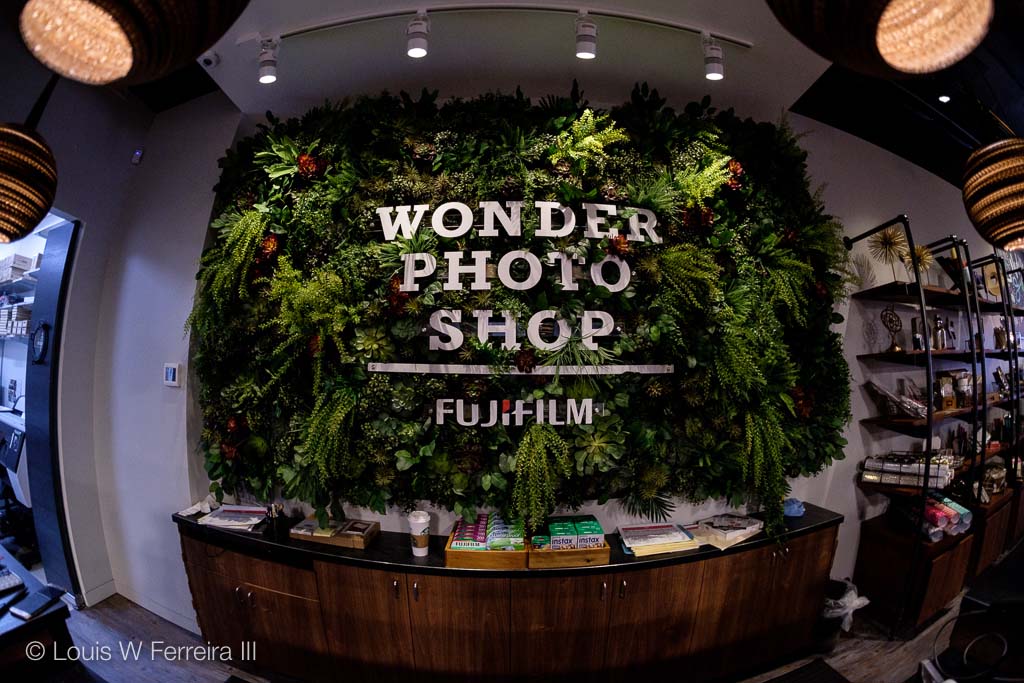 With an 83 year legacy of imaging and photography, Fujifilm developed the Wonder Photo Shop as a catalyst for a Photo Renaissance, the rebirth of the enjoyment of photography. The New York store has become Fujifilm's flagship store, adding to seven other global Wonder Photo Shop locations in Tokyo, Barcelona, Bogota, Istanbul, Auckland, Kuala Lumpur and Shanghai.
At the Wonder Photo Shop, guests can experience and engage in an interactive retail space with new, exciting printing capabilities including  easy connectivity to mobile devices, instant print kiosks and print stations with a wide range of product options including metal and canvas wall décor, framed and collage prints, mugs and more. There is also a photo booth where visitors can capture their trip to New York City in creative and personalized ways.
The Wonder Photo Shop also features a DIY lounge where in-house experts and special guest crafters lead classes, lectures and exhibitions to provide inspiration and teach new techniques. Customers can share their creations through personalized photo products such as photo books, wall décor and printed keepsakes.
Visitors to the Wonder Photo Shop are encouraged to provide feedback and share their ideas for using photos in their everyday lives. In this way, the store acts as a learning center giving guests the opportunity to influence product features as they share their own preferences and opinions. These interactions allow Fujifilm to gain a better understanding of what the market wants and share these learnings with our retail partners as well as ultimately enhancing the customer experience.
With a full range of Fujifilm's instax instant print cameras including the new instax SQUARE SQ10, and the award-winning line of X Series digital cameras and high-quality lenses on display to touch and try, guests will see the true photographic heritage of Fujifilm and develop their own vision of how to creatively capture and use their photos. Visitors can take advantage of Fujifilm's free one day rental program and try various X Series cameras and lenses as they explore New York City to experience the quality of Fujifilm for themselves. The store also offers free Check and Clean services for all X Seriesbodies and lenses to provide further support to photographers.
As part of the one year anniversary celebration of the Wonder Photo Shop, Fujifilm will give away one Instax® Mini 9 instant film camera every hour on July 22nd and July 23rd at the store. To enter for a chance to win, visitors need only come to the store, enter their contact info on a tablet and a winner will be randomly selected each hour.
Throughout July, the Wonder Photo Shop will have anniversary celebration specials and promotions as well as limited-time offers for consumers.
Look for Wonder Photo Shop online at Instagram @wonderphotoshopnyc and on Facebook at @wonderphotoshopnyc.
Store hours:
The Wonder Photo Shop is open Monday – Saturday, from 10AM-7PM; and Sunday from 12PM-6PM.
Via Fujifilm