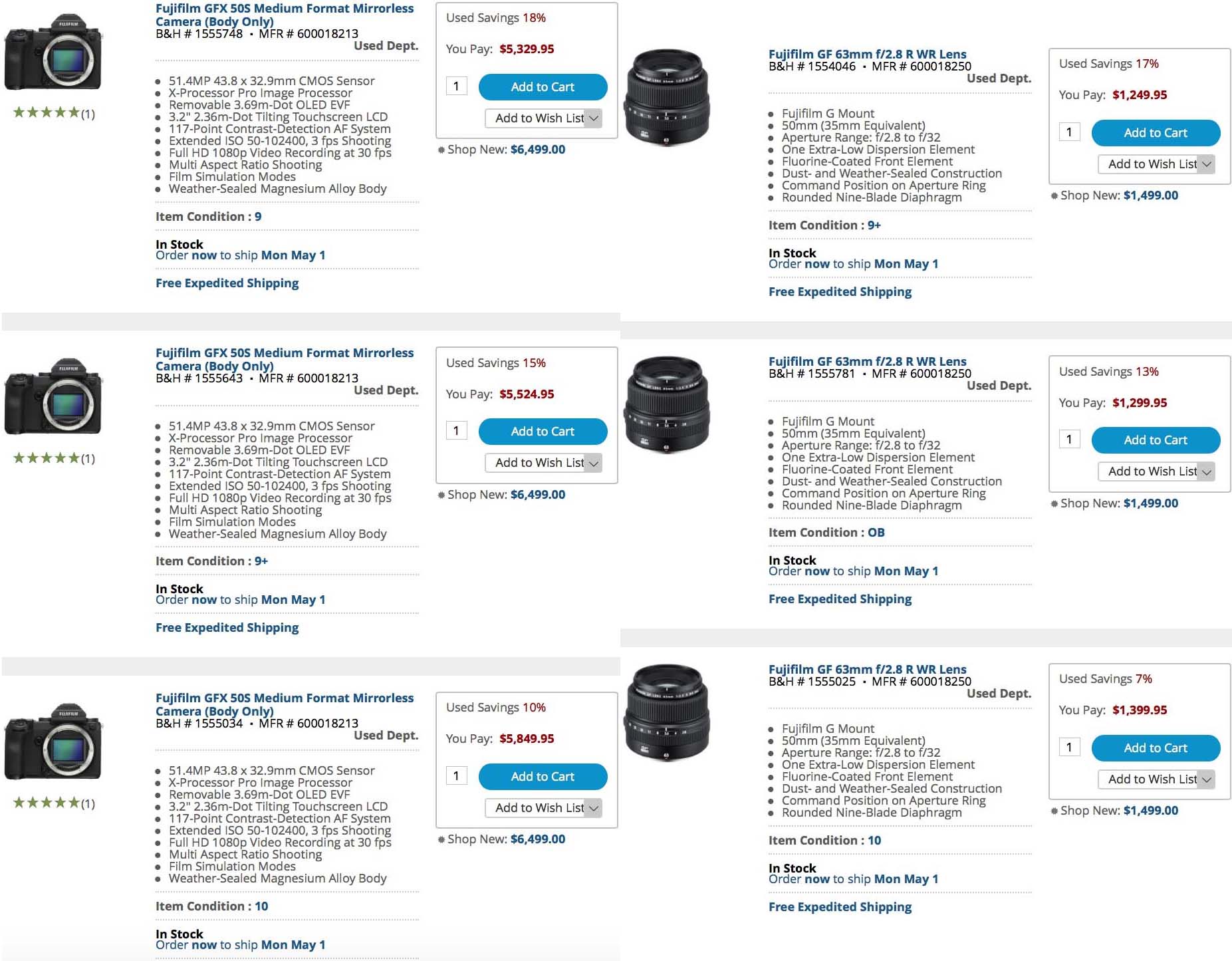 B&H Photo has multiple used Fujifilm GFX 50S bodies along with matching Fujinon GF 63mm f/2.8 R WR lenses that will be available at 9:15 pm EST. If you're not a fan of used bodies then the GF 63mm should at least be worth a look it is definitely worth picking up if you don't have it already.
These were probably used for a B&H project. It's not uncommon for hot cameras to show up used at B&H 30-60 days after launch. These will move quickly so be sure to hammer the links around 9:14 pm if you're interested.
Almost Sold Out
Fujifilm GFX 50S
Discounted 18%
Discounted 15%
Discounted 10%
Fujifilm GF 63mm f/2.8 R WR
Discounted 17%
Discounted 13%
Discounted 7%
Join our Fujifilm GFX Owners Group which is growing rapidly, also follow the Fujifilm GFX Page to get more tailored news on Facebook and follow Fujiaddict on Facebook and Twitter.
Fujinon GF 110mm F 2 R LM WR: B&H Photo / Amazon / Adorama
Fujinon GF 23mm F 4 R LM WR: B&H Photo  / Amazon / Adorama
Fujifilm GFX 50S: B&H Photo / Amazon / Adorama
Fujifilm Instax Square: B&H Photo / Amazon / Adorama