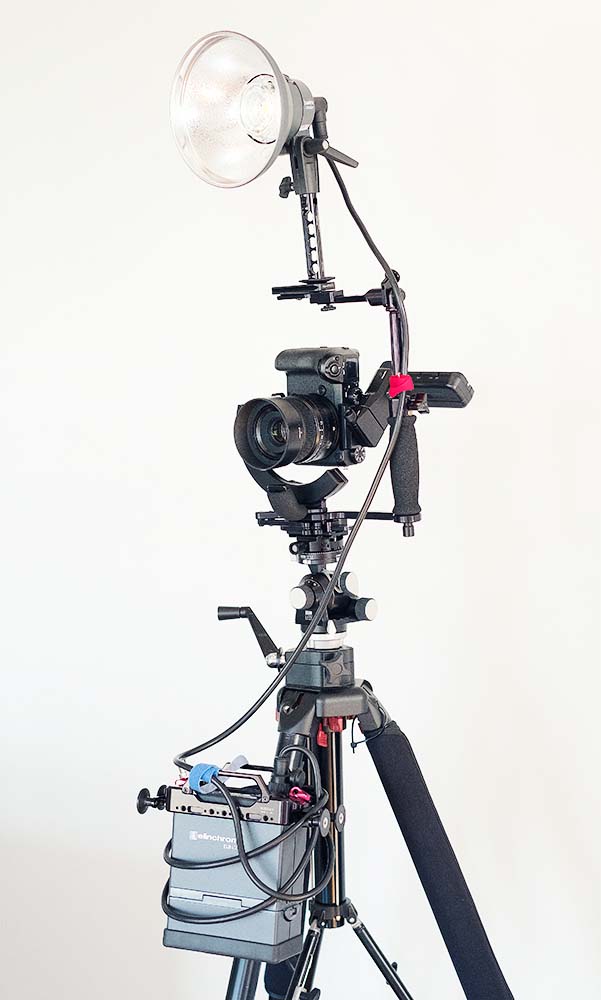 Fellow Fujifilm GFX 50S shooter Markus Klinko sent me some photos of his new GFX rig along with his Bowie Unseen announcement, which is opening in Australia. FujiAddict covered the Miami opening and it was a great exhibit that is not to be missed. The event is sponsored by Fujifilm and the prints are spectacularly sharp. I hope he does a similar shows in the future utilizing some of his GFX work.
I am sure Markus is producing some interesting work with the Elinchrom ELB 400. He says the Quadra Action head that he's utilizing only weighs 10oz and is extremely powerful, while being lighter than most basic on camera flashes. He is also utilizing a variety of accessories from hard + spotted with grid to super soft with the Portalite 56.
If you're into GFX gear then join our Fujifilm GFX Owners Group which is growing rapidly. We also have a Fujifilm GFX Page for GFX news on Facebook in addition to Fujiaddict on Facebook and Twitter.