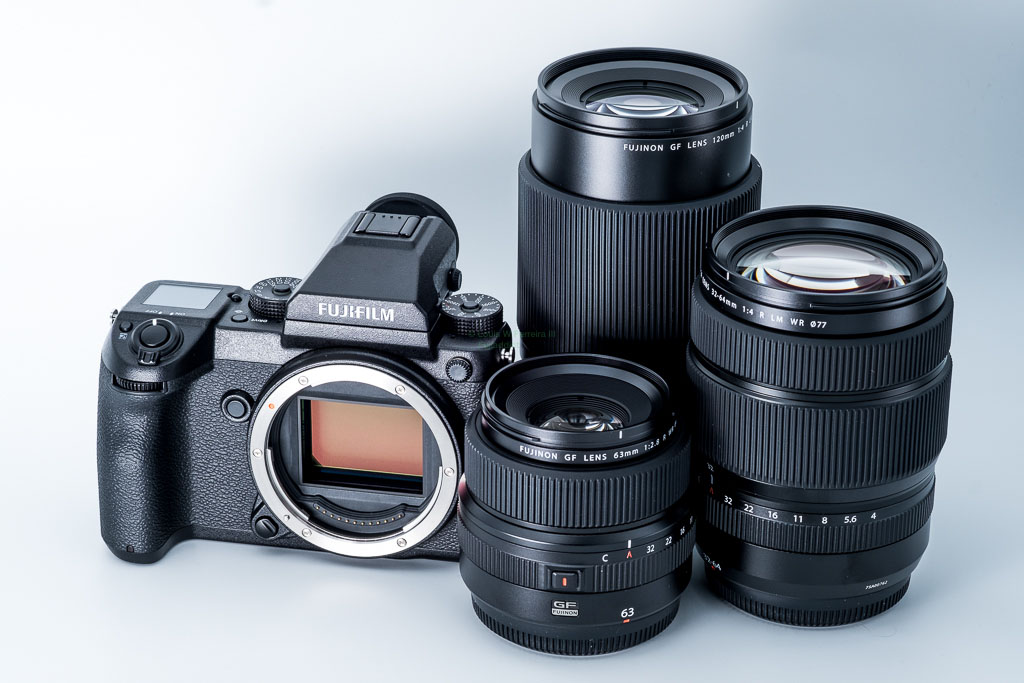 I have been awake for almost 48-hours and live blogging for almost 24-hours. Now that things have slowed to a crawl and I have had time to read and watch everything I think it's time for a wrap-up.
The Fujifilm GFX lens release schedule isn't as aggressive as rumored, but it's promising.
The GFX has a Telephoto Prime coming in 2018 along with a teleconverter and the GF 45mm f2.8 R WR is coming before the end of 2017.
Firmware 1.10 for the GFX is coming this Spring. It adds computer tethering via Wi-Fi and improved operability in exposure compensation and autofocus performance in difficult scenes.
Instax SQ10 is the only Instax Square camera at this time and ship May 8th for $279.95 and film will costs $16.99.
Instax SQ10 can store 1920×1920 JPG + CSV files (taken with a 1/4 sensor) on a microSD card or 50 internally for printing later and uses a Li-ion battery that lasts for 160 shots.
Instax SQ10 has filters in the camera that you can apply to your images before printing.
The FUJINON LENS GF23mmF4 R LM WR weighs 845g and has a filter size of 82mm.
While the videos show a lot of examples of how the GF 23mm f4 R LM WR can be use there aren't many samples from this lens yet.
The FUJINON LENS GF110mmF2 R LM WR weighs 1,010g and has a filter size of 77mm.
The GF 110 f2 R LM WR was the most covered lens with many samples to be examined. The GF 110 seems to render skin tones in a more forgiving way than the Fujinon GF 120 f4 R LM OIS WR Macro, but some reviews said they would want to own both.
You can compare the sizes of the new lenses already.
A new eye cup (EC-GFX) will be sold for the GFX that will better block out light.
The View Camera Adapter for the GFX will begin shipping in June.
Fujinon GF 110mm F 2 R LM WR Reviews/First Looks/Hands-on
Official Press Release/Product Page +Sample Images/Owners Manual
prophotonut – Fujifilm GF 110mm f/2 lens review with 16 high res samples by Damine Lovegrove
ivanjoshualoh – GF110mm F2 : Worth in Gold
jonasraskphotography – Icelandic inclusion – The Fujinon GF 23mm f/4 Review
Fujinon GF 23mm F 4 R LM WR Reviews/First Looks/Hands-on
Official Press Release/Product Page + Sample Images/Owners Manual
jonasraskphotography – The Separator – The Fujinon GF 110mm f/2 review
Mixed
williamchua – GF 110mm F2 and GF 23mm F4 ( IMAGES TO SHARE)
Instax SQ10
Official Press Release/Product Page + Gallery/Official Site
DPReview – Announcement
Techradar – Fujifilm unveils hybrid INSTAX SQUARE SQ10 camera
Fujifilm – Announcement
You can find a complete list of videos and everything else in our very lengthy live stream here. There may be a few more updates today and if there are I will update the live blog and this post. Hopefully we will hear more in the coming days.
Fujinon GF 110mm F 2 R LM WR: B&H Photo / Amazon / Adorama
Fujinon GF 23mm F 4 R LM WR: B&H Photo  / Amazon / Adorama
Fujifilm GFX 50S: B&H Photo / Amazon / Adorama
Fujifilm Instax Square: B&H Photo / Amazon / Adorama
Fujifilm View Camera Adapter G B&H Photo / Amazon / Adorama