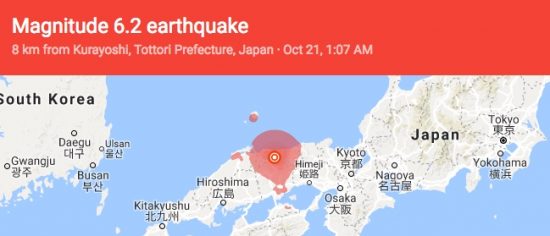 FUJIFILM Corporation
October 24, 2016
To everyone that has been damaged by the 2016 Tottori earthquake, together with you heartily, I would like to wish a swift recovery even one day.
To repair possible Fujifilm products were affected by this disaster, we will carry out repair correspondence at a special price.
Target
2016 repair possible Fujifilm products were damaged by Tottori Prefecture Earthquake

Owned by the customers of living in this time of disaster in areas where Disaster Relief Act has been applied, serviceable Fujifilm products were damaged by this disaster

 Heisei areas where rescue law became effective by 28 years Tottori Prefecture Earthquake
Products

Digital cameras, digital photo frame film camera instant camera for smartphones printer digital photo album
Special repair fee

With regard to the repair products available, and we will respond at 50% of the normal repair fee.
※ Immersion-severe shock (burnout), and the like, we will consult separately. In addition, there is a case that can not be repaired by the circumstances of the damage.
※ consumption tax cash-on-delivery commission postage, etc. will be taken as applicable.
Compliance period
May 1, 2017 (Monday) to repair accepted minute
Special repair request method
As a general rule, after public institution issue of afflicted certificate (copy available) of the attached, please ask to the following window.
Contact Us
Fujifilm repair service center Yubinbango989-5501 Kurihara, Miyagi Prefecture Wakayanagi shaped River North and Central character 95-1
TEL: 050-3786-1040 FAX: 050-3786-2040
Via Fujifilm