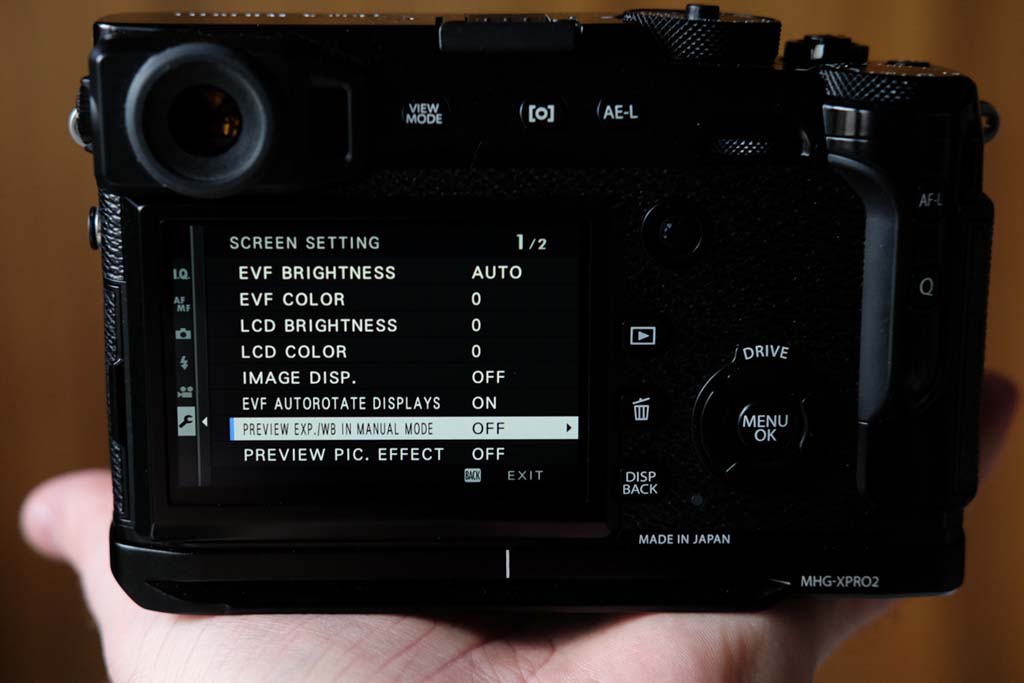 The X-Pro 2's hybrid viewfinder is probably one of the most misunderstood aspects of the X-Pro 2, while being one of the cameras biggest selling points. Many users do not see the point of such a versatile viewfinder and will instead opt to buy an X-T1 or X-T2 for the bigger EVF and lower price. Range finder photographers like me tend to prefer it because of the Leica like experience, but there are ways to use it strategically beyond framing. The Fujifilm Blog has a very interesting post about a creative way to use the hybrid view finder that I never considered and it starts with the following settings.
Navigate to the following and turn each setting to 'OFF'
SET UP > SCREEN SET-UP > PREVIEW PIC. EFFECT
SET UP > SCREEN SET-UP > PREVIEW EXP./WB IN MANUAL MODE
Turning off these settings will now reward you with the ability to see at a high shutter speed while using the EVF.
If the hybrid viewfinder intrigues you or if you like shooting things like fire then the blog post is worth your time. While testing the Fujinon XF 100-400mm I never considered trying it with the OVF, but I keep reading about photographers utilizing the OVF, with lenses outside of its framing ability, to get results they couldn't obtain with just an EVF alone.
via Fujifilm-Blog