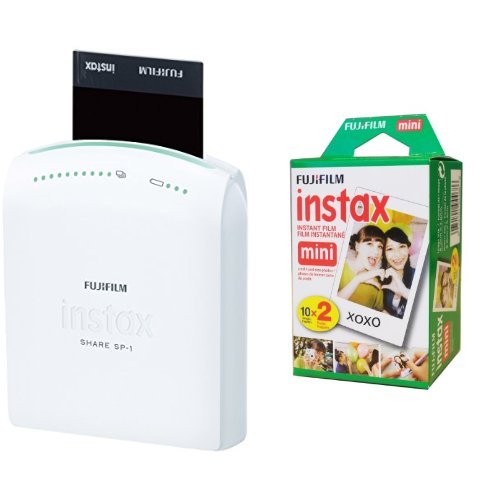 Instax has intrigued me for some time now, but I talk myself out of the purchase every time I put a Fujifilm Instax SP-1 in my basket on Amazon. The CR2 batteries are a huge disadvantage to me and I know their are  available but the batteries involved increases the price of an already expensive print. Then I think about getting one of the many Instax cameras on the market, but I find myself wishing that they had a memory card to save the best shots for reproduction later.
I love a good print, but as a child I enjoyed going through stacks of 6×4 photos and watching a Polaroid picture appear before my eyes, but the prints were bigger and my expectations of what camera technology could/should do for me were restricted by the analog technology limitations of the time. In today's world I would really like to see a 6×4 or even 5×7 Instax printer that connects to my X series camera via Bluetooth, so I don't have to think about printing. Similarly Instax cameras should evolve to have an SD card that stores JPEG files for reproduction later and can print the current size and larger depending on which cartridge is installed.
Hopefully we will see technology like this in future generations of Instax. Maybe the future of Instax is why Fujifilm killed off FP-100c. No one knows for sure what Fujifilm plans to do but at this time Instax doesn't live up to my expectations for print so I'm waiting for something better.