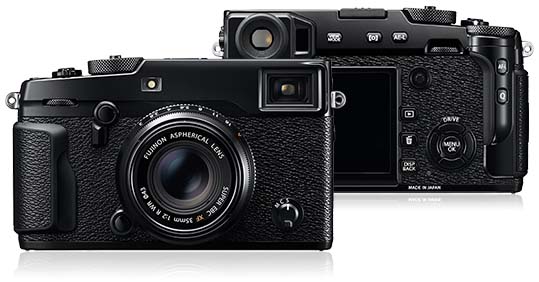 When the X-Pro 1 launched I bought all the lenses available for the system, but eventually sold all but the Fujinon XF35 1.4 because it gave me the best performance and focal length for street shooting. that time, there wasn't a catalog of lenses to dig through, but now Fuji has an excellent selection of lenses. For people new to Fuji there really aren't any bad lenses, but the more recently released lenses focus a bit quicker and are significantly quieter than the original X mount lenses, like the XF35 F1.4, XF18 F2, and XF60 F2.4. The original line up of X mount lenses were all excellent, although the XF18 F2 had some optical imperfections that are inherent in pancake lens designs.
Currently I own the Fujinon XF35 F2 R WR and XF18-55 f:2.8-4.0 R LM O.I.S., which are both must own lenses in my opinion for any Fuji shooter. Now, with the introduction of the X-Pro 2, I'm looking to expand my kit again and here are some of the lenses I'm considering adding to my bag.
The Fujinon XF10-24 F4 R O.I.S. has been tempting me for a long time now and I previously almost bought one twice. I generally prefer prime lenses, especially on the wide side, but I have never found myself wanting a large aperture wide angle lens since modern sensors have very good high ISO performance. For me the zoom is a better fit than any of the individual fast wide primes Fuji currently produces. The only bad thing about using this lens on the X-Pro 2 is having to use the EVF, because I love the hybrid optical view finder.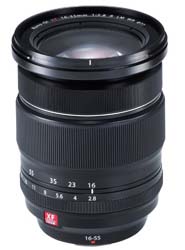 I'm also tempted to upgrade my XF18-55 to the Fujinon XF16-55mm F2.8 R LM WR because I like the peace of mind that weather resistant rated gear gives me. I once spent an hour walking back to my hotel room shielding a press demo Leica Q from rain with my body because the camera is not weather sealed, and I didn't want to see if Leica would bill me for the camera if it broke. The constant F2.8 aperture is a nice feature to have but, for me, the weather resistant rating is the killer feature on this lens. A zooming rangefinder like camera presents interesting possibilities.
Beyond my needs, lenses that have interested me for a while now that I hope to test, which might make me want to own them, include the Fujinon XF56mm F1.2 R and XF90 F2 R LM WR. These will likely be popular options for the X-Pro 2, but they are a little on the long side for my daily use; so I probably won't buy them unless they really blow me away when I review them.
In the future, the lens that I am probably looking forward to the most is the rumored XF30mm F1. This lens and focal length will be amazing on the X-Pro 2. I am really looking forward to some truly fast autofocus glass on a rangefinder style camera. I greatly enjoyed my time with a Leica Noctilux a few years ago, but $10k is entirely too much money for me to have tied up in a lens.
Let me know in the comments what your plans are for the X-Pro 2. It will help me prioritize future lens reviews for the site. I have already put in a request with B&H for a 100-400mm with teleconverter for review based on an earlier comment on the site, so if there is any specific combination you would like to see me cover let me know. I'll have both the X-Pro 2 and X-T1 bodies for a little while, but I'll likely sell my X-T1 body soon to invest in more glass.