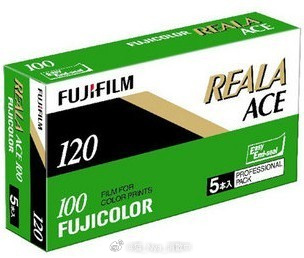 Weibo is full of GFX100II details and it has been for a while now, but all of the rumors seem to be coalescing so I think we are finally getting some accurate details, but there are still interesting finds like that Fujifilm will introduce REALA film simulation on the GFX100II which has been floating around for over a month. Below I will go over some of the details we know and what we think might be accurate.
We are pretty sure these specs are accurate
102 MP BSI CMOS 43.8 x 32.9mm sensor (new and improved)
5th Generation Processor
Next Generation Focus Tracking and Function
Detachable EVF
Extra high dynamic range photo
Battery grip
REALA film simulation
Video: 8k, 4k60p, 10 bit 4:2:2 HQ/LT, ProRes internal recording
HEVC 10bit 422
Super Sampling F-Log2
Waveform
Compatible with the external cooling fan
CFExpress Type B and SD memory cards
Improved AF
8 stops IBIS
Removable battery grip
Compatible with external cooling
9.4m dot tilt and detachable EVF
Announcement on September 12
Release September 12th
What we have seen that may be a stretch but is likely accurate
8 stops of five-axis IBIS
-8EV low light AF
8 FPS continuous shooting
Everything else that I have come across sounds like it may be something of interest, but translation software fails to convert it to English accurately. For instance:
8x2Bit high-precision wide dynamic range
8÷200 million pixel rocking music
It's hard to tell if they are saying in both instances, but they were part of other details that were 100% spot on so there may be more interesting details to discover soon.
Please don't forget to follow us on Facebook, Twitter, Instagram, YouTube
Plus our owners' groups
Fujifilm GFX Owners Group
Fujifilm X-H Owners Group
Fujifilm X-T Owners Group
Fujifilm X-S Owners Group
Fujifilm X-Pro Owners Group
Fujifilm X-E Owners Group
Fujifilm X-A Owners Group
Fujifilm X100 Owners Group