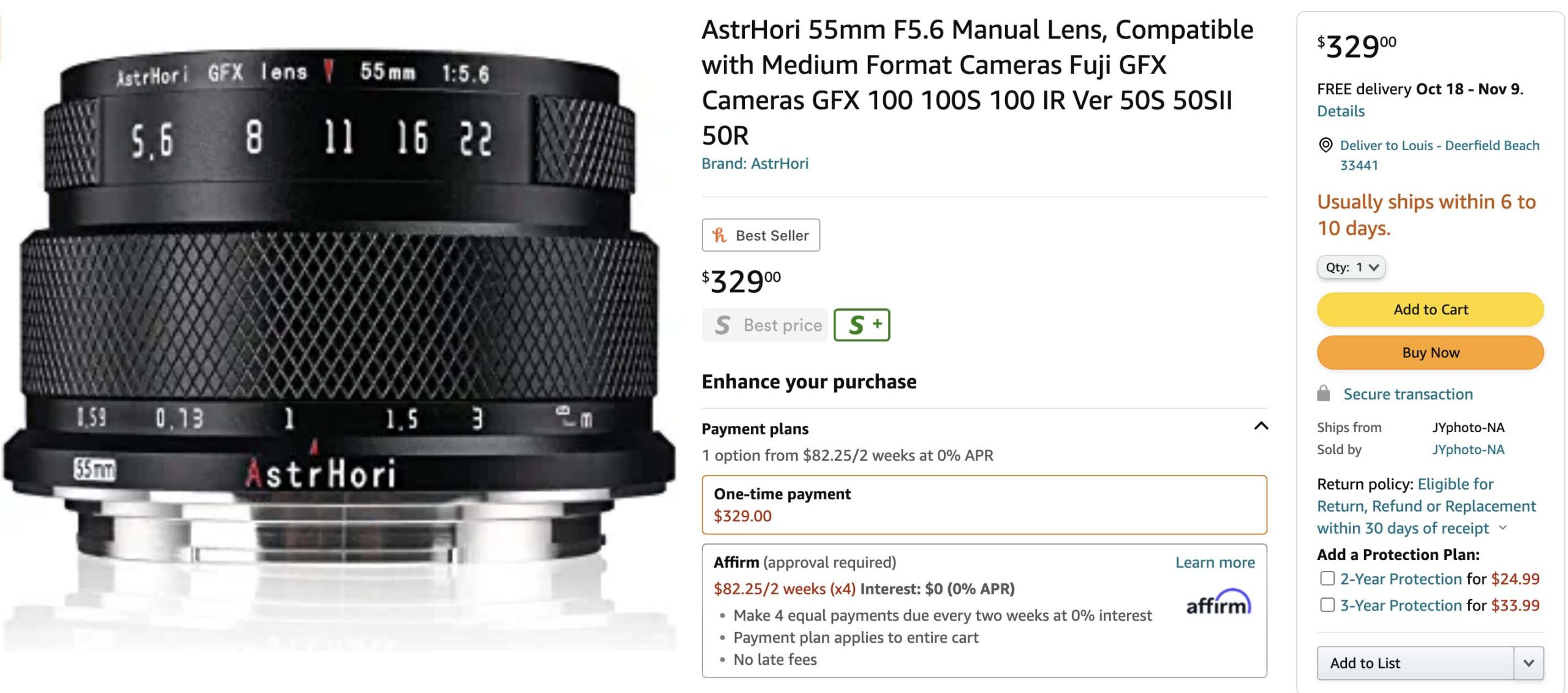 The AstrHori 55mm f/5.6 For Fujifilm GFX, which was launched for GFX the other week, can now be preordered from Amazon.
Medium format lens: 55mm F5.6 Medium format lens for Fuji GFX-mount Cameras, perfect for portrait, architecture, night view and Landscape photography.

Charming and unique pentagonal starburst: the AstrHori 55mm F5.6 will present a pentagonal starburst effect at the aperture of F8, especially when shooting night scenes or portraits at night, it can create an amazing ambience.

Compact and lightweight: Weight only 350g, a good-looking compact size mounted on the camera, does not increase the burden on your journey.

Precise focus ring operation: the focus ring is evenly damaged for more precise and smooth operation, and there there is a special stepped design between the focus ring and the aperture ring to avoid accidentally touching other parts during operation.

Compatibility: Medium format 55mm F5.6 for Fuji GFX, GFX 50S, GFX 50SII, GFX 50R, GFX 100, GFX 100S, GFX 100 IR Ver.
Follow Fujiaddict on Facebook, Twitter, Instagram, and YouTube
Plus our owners' groups
Fujifilm GFX Owners Group
Fujifilm X-H Owners Group
Fujifilm X-T Owners Group
Fujifilm X-S Owners Group
Fujifilm X-Pro Owners Group
Fujifilm X-E Owners Group
Fujifilm X-A Owners Group
Fujifilm X100 Owners Group