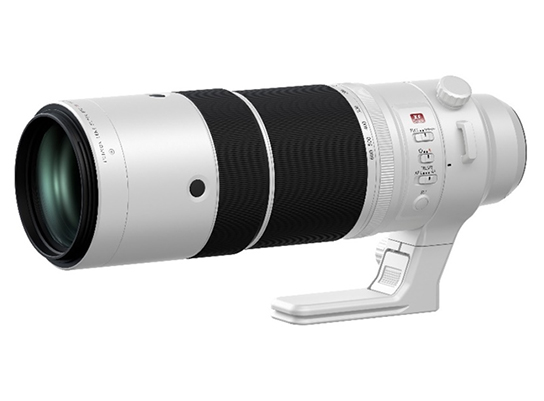 Photography Blog posted its full review of the Fujinon XF150-600mm f/5.6-8 R WR, which you can read in full here. Below you can read an excerpt from the conclusion.
While it probably won't be your go-to lens for dimly-lit indoor environments thanks to its modest f/5.6-f/8 maximum apertures, the XF 150-600mm makes a great choice for virtually every other situation that you can think of where its sheer reach and flexibility are required, from nature and bird photography to motor- and other outdoor sports…. Image quality is excellent both at the centre and edges of the frame, with high levels of sharpness at almost all available apertures and focal lengths, while the nine-blade iris diaphragm is capable of achieving some lovely bokeh effects.

Vignetting is practically a non-issue and chromatic aberrations and distortion are only noticeable by their almost complete absence.

The weather-proof Fujifilm XF 150-600mm F5.6-8 R LM OIS WR has a fast and pleasingly quiet auto-focus mechanism with useful focus limiter and preset controls…. The 5-stop optical image stabilsation system works amazingly well considering the size and reach of the lens, although we'd have liked a physical control on the lens barrel to turn it on and off….
Fujifilm X-H2S:
B&H Photo / Amazon / Moment / Adorama
Fujinon XF18-120mm F4.0 LM PZ WR:
B&H Photo / Amazon / Moment / Adorama
Fujinon XF150-600mm f/5.6-8 R WR:
B&H Photo / Amazon / Moment / Adorama
Follow Fujiaddict on Facebook, Twitter, Instagram, and YouTube
Plus our owners' groups
Fujifilm GFX Owners Group
Fujifilm X-H Owners Group
Fujifilm X-T Owners Group
Fujifilm X-S Owners Group
Fujifilm X-Pro Owners Group
Fujifilm X-E Owners Group
Fujifilm X-A Owners Group
Fujifilm X100 Owners Group