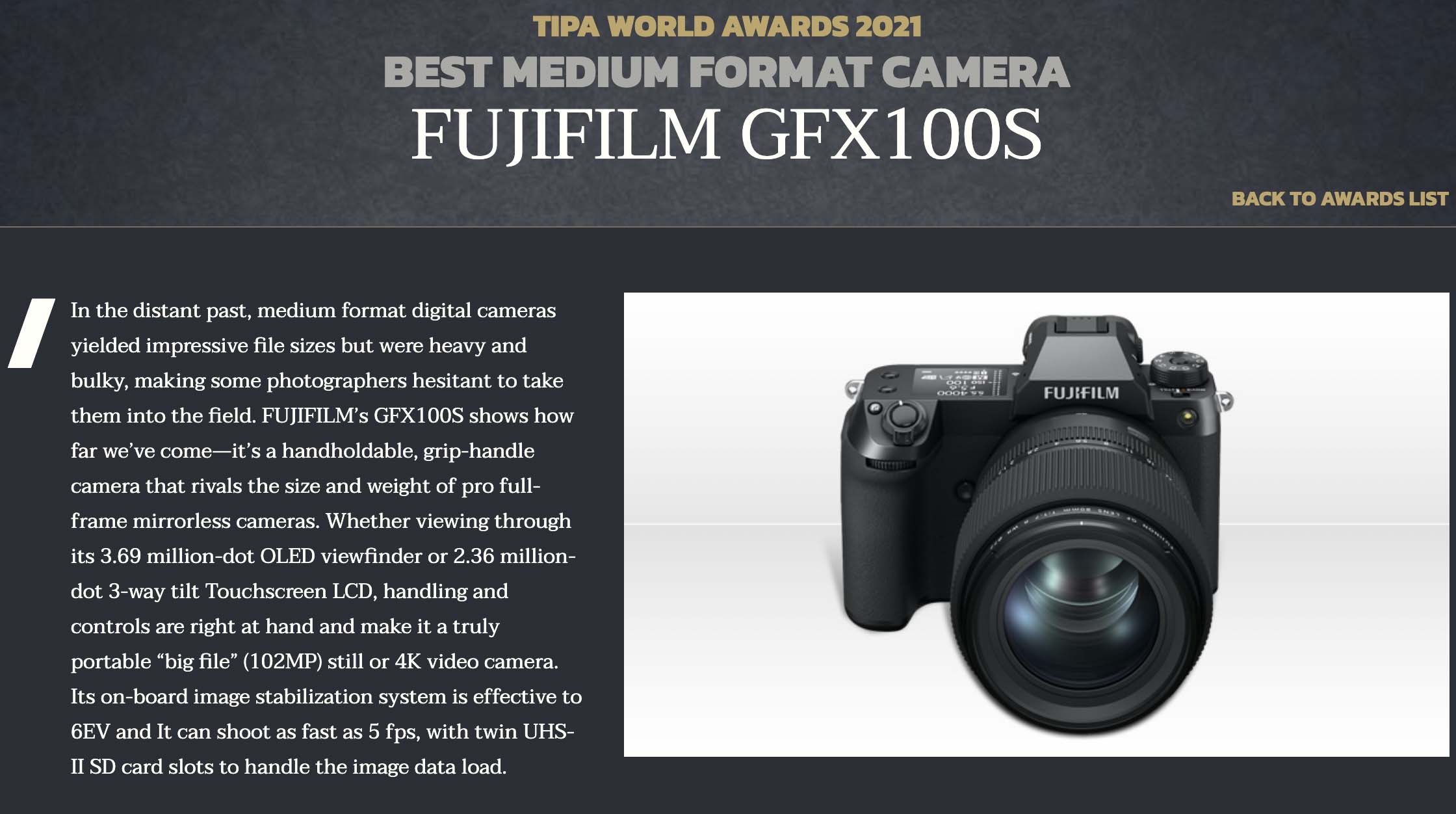 BEST MEDIUM FORMAT CAMERA
FUJIFILM GFX100S
In the distant past, medium format digital cameras yielded impressive file sizes but were heavy and bulky, making some photographers hesitant to take them into the field. FUJIFILM's GFX100S shows how far we've come—it's a handholdable, grip-handle camera that rivals the size and weight of pro full-frame mirrorless cameras. Whether viewing through its 3.69 million-dot OLED viewfinder or 2.36 million-dot 3-way tilt Touchscreen LCD, handling and controls are right at hand and make it a truly portable "big file" (102MP) still or 4K video camera. Its on-board image stabilization system is effective to 6EV and It can shoot as fast as 5 fps, with twin UHS-II SD card slots to handle the image data load.

Fujifilm GFX100S: B&H Photo / Amazon / Moment / Adorama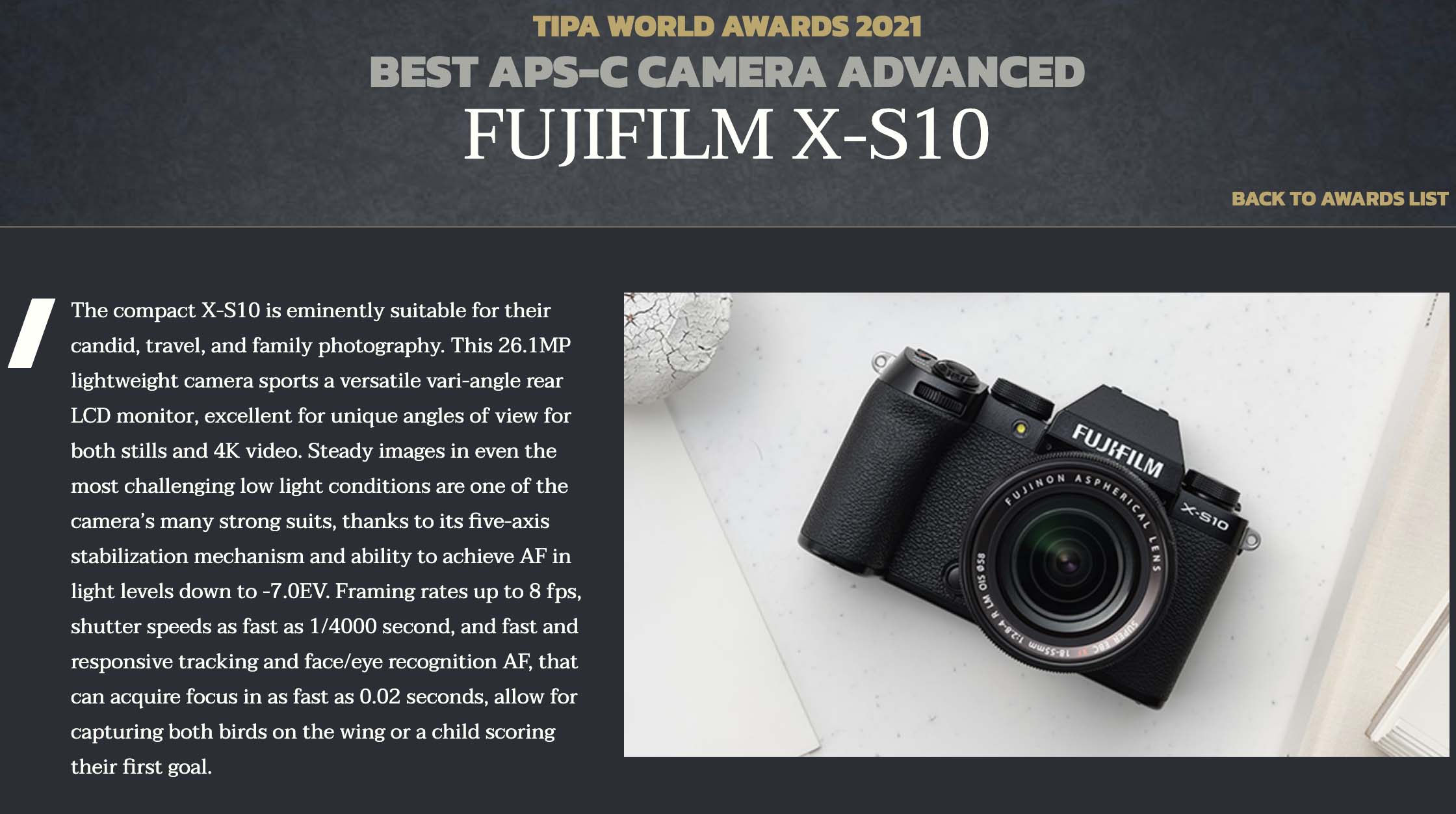 BEST APS-C CAMERA ADVANCED
FUJIFILM X-S10
The compact X-S10 is eminently suitable for their candid, travel, and family photography. This 26.1MP lightweight camera sports a versatile vari-angle rear LCD monitor, excellent for unique angles of view for both stills and 4K video. Steady images in even the most challenging low light conditions are one of the camera's many strong suits, thanks to its five-axis stabilization mechanism and ability to achieve AF in light levels down to -7.0EV. Framing rates up to 8 fps, shutter speeds as fast as 1/4000 second, and fast and responsive tracking and face/eye recognition AF, that can acquire focus in as fast as 0.02 seconds, allow for capturing both birds on the wing or a child scoring their first goal.

Fujifilm X-S10: B&H Photo / Amazon / Moment / Adorama
via TIPA