Yesterday was the last day of Fujifilm's holiday sale and some deals have carried over to Fujifilm's new promotion that is meant to prepare for the Fujifilm X100V / Fujifilm X200 launch.
Fujifilm X100F (Save $200): B&H Photo / Amazon / Adorama
More camera bundle deals are also supposed to be available, but they are not active yet. You can view them below and they should be live soon.
Links to the cameras on sale
Fujifilm X-T30: B&H Photo / Amazon / Adorama
Fujifilm X-E3: B&H Photo / Amazon / Adorama
Fujifilm X-Pro2: B&Hphoto / Amazon / Adorama
Fujifilm X-T100: B&H Photo / Amazon / Adorama
Fujifilm X-T20: B&H Photo / Amazon / Adorama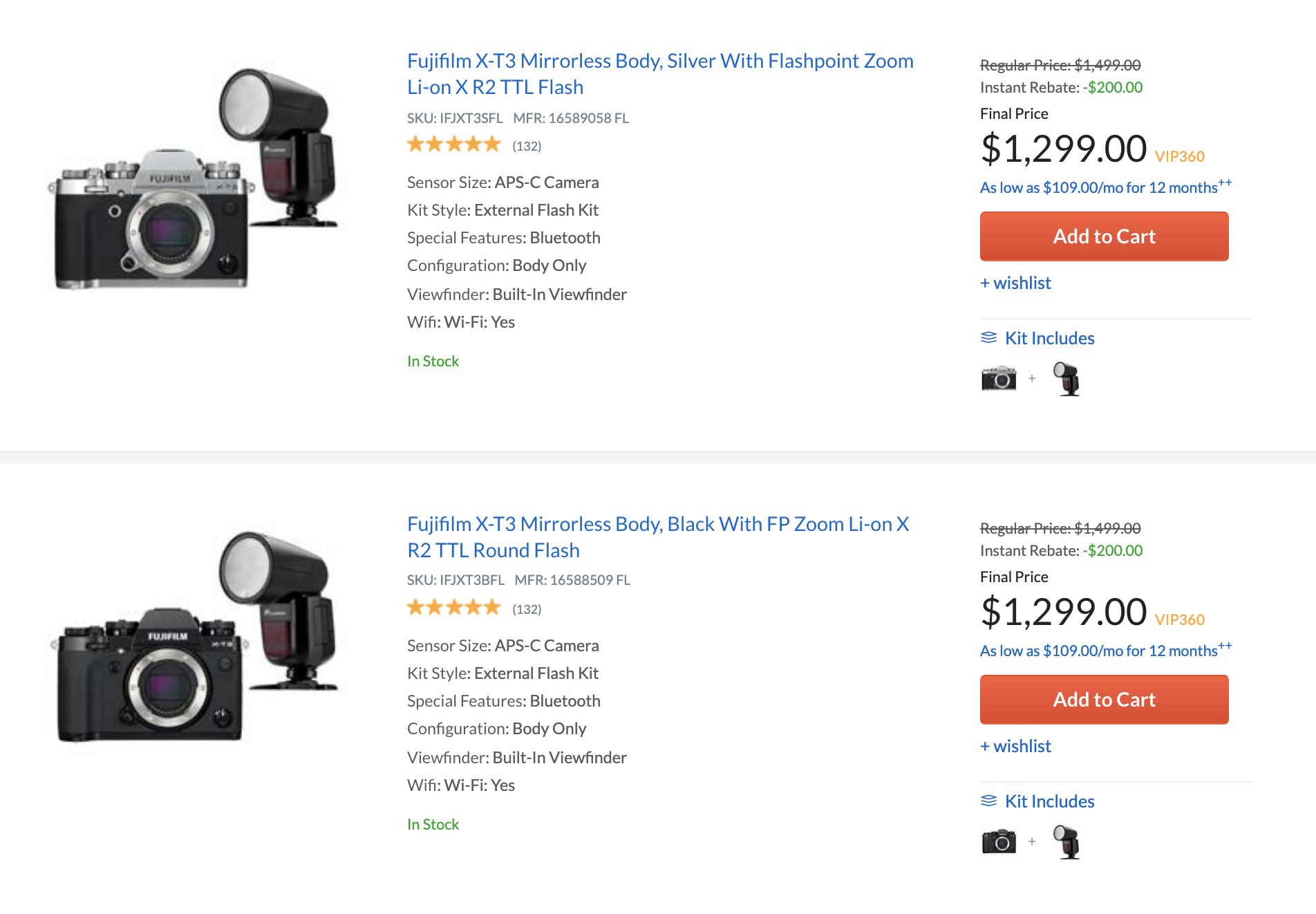 Other Deals
Pelican Cases Discounted
X-Mount Lens Deals
Memory Card Savings
Power Banks
Battery Banks For Fujifilm Cameras
Anker PowerCore Speed 20000 PD
PowerCore+26800 PD
other more affordable options



New Apple Mac Pro: B&H Photo
New Apple iPad Pro and More: B&H Photo / Adorama
New Apple iMac Pro: B&H Photo / Adorama
New Apple MBP: B&H Photo / Adorama
MacBook Pro (Savings still available): B&H Photo
Software Deals
Luminar 4 & Aurora HDR 2019 (Savings code FUJIADDICT)
ON1 Photo RAW 2020
Photolemur
Picktorial