The Instax Mini Link was registered earlier this month. Today Nokishika noticed that Focus camera had the printer listed already on their site and Fujifilm posted the Instax Mini Link app to the Google Play Store and iOS Apple App Store.
It hasn't been listed at the usual retailers yet (B&H Photo / Amazon) but I expect the Instax Mini Link to be formally announced soon.
Fujifilm Instax Mini Link Instant Smartphone Printer
Succeeding the Instax Share SP-2 Smartphone Printer, Fujifilm's Instax Mini Link Smartphone Printer comes with a sleek and light body design, revamped app, fun social features, and Bluetooth capability. Its user-friendly free downloadable app gives you around 30 fun and colorful frames to customize your photos or create collage and split prints. The app also lets you lets you print photos from videos. With all these fun-filled features, the Instax Mini Link Smartphone Printer is sure to grab your attention!
Built-In Motion Sensor
The Instax Mini Link Printer's built-in motion sensor lets you zoom in or zoom out to take a photo with the app by tilting the printer or reprint photos by turning the printer upside down and pressing the Instax button.
Print Mode and Fun Mode
The free Instax Mini Link App offers two modes – Print Mode and Fun Mode. With Fun Mode, you can connect up to 5 smartphones to the Instax Mini Link and print a photo collage with Party Print or have fun discovering their compatibility with others using the Compatibility Test.
PRODUCT HIGHLIGHTS
Print photos easily using the Instax Mini Link app
Bluetooth capability
Quick printing speed of about 12 seconds
Approximately 90-second development time after printing
Add fun filters and frames to your photos
Connect up to 5 smartphones to print a photo collage
Print photos from your videos
Built-in motion sensor
Reprint photos by turning the printer upside down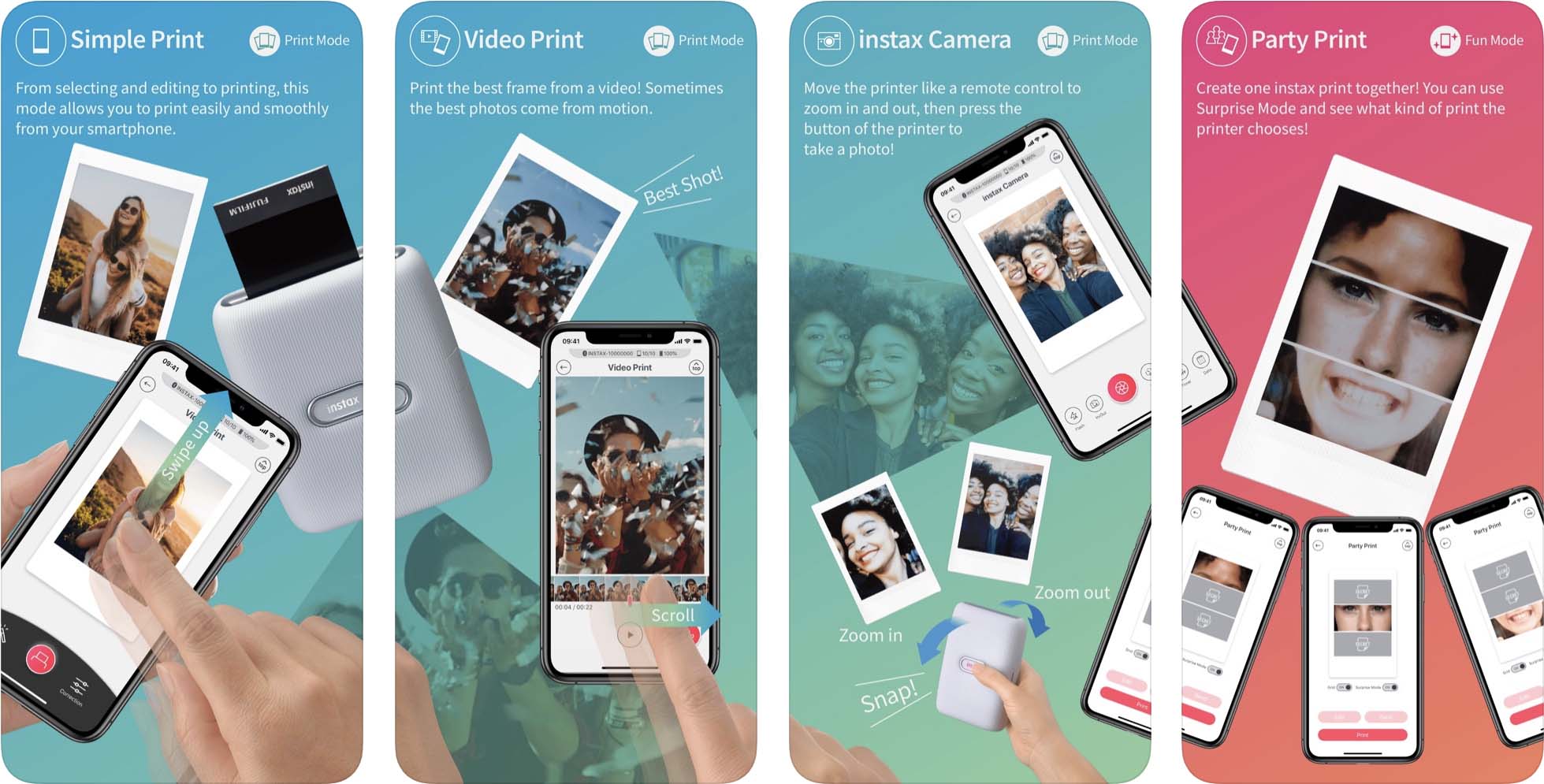 Instax Mini Link:  B&H Photo / Amazon / Adorama
Instax Mini LiPlay: B&H Photo / Amazon / Adorama
Instax SP-2: B&H Photo/Amazon/Adorama
Color Film: B&H Photo/Amazon/Adorama
Monochrome Film: B&H Photo/Amazon/Adorama