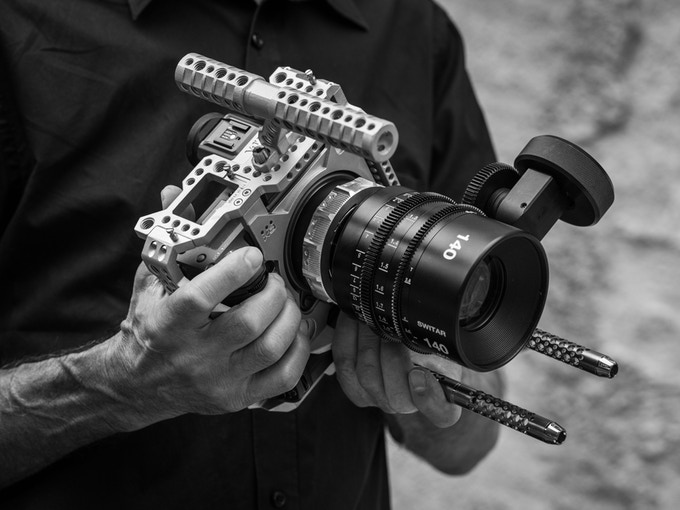 ALPA XO started a Kickstarter campaign for there Exoskeleton for the Fujifilm GFX 100. We first found out about the exoskeleton for the GFX100 here. I have to say I am surprised a company like ALPA would use Kickstarter to release a product like this. I wonder if they want to judge demand to see if the product is worth releasing. Their arent that many GFX100 out there at the moment.
ALPA XO – THE EXOSKELETON FOR THE FUJIFILM GFX100
Hey Kickstarter, we are ALPA.
Based in Switzerland, our brand has a history in professional imaging for more than 70 years. We are toolmakers, dedicated to serve photographers and artists all over the world.
Recognizing the development of the industry and listening to our friends from all over the world, we started to think about branching into the world of moving images.
After our award-winning technology demonstration in the 65mm digital cinema camera solution ALPA PLATON and the professional lens series SWITAR, we now bring you ALPA XO – the exoskeleton for the FUJIFILM GFX100.
Are you in?

Why make an exoskeleton for the FUJIFILM GFX100?
We immediately fell in love with the FUJIFILM GFX100 when it was announced. It combines the ease of use of a modern DSLR or DSLM with a fantastic viewfinder, 5-axis-in-body-image-stabilization and the incredible resolution of 102 megapixels! Such a versatile and powerful package has never been more affordable.
This new creative tool – a fully weatherproofed medium format camera – enables photographers to take on completely new challenges. In order to undertake outdoor challenges and creative expeditions your GFX100 needs to be protected. No matter what you want to explore with your GFX100, we wanted to offer you the right tool.
When we noticed the GFX100 capabilities in capturing moving images we were blown away: Internal 10bit F-Log recording of UHD and DCI 4K at 400mbit/s is really impressive on its own, but even more impressive is the image recording area due to the sensor size.
For comparison, an ALEXA MINI shooting UHD (3840×2160 pixels) uses an effective recording area with an image circle of 30,29mm, an ALEXA LF uses 36,35mm, the FUJIFILM GFX100 in comparison uses 50,25mm. And it gets even better than that. The GFX100 surpasses even the mighty ALEXA 65 in this regard, which is using an image circle of 48,47mm with a maximum of 1'020mm² image recording area (in 16:9 – 5-perf 65mm) with the GFX100 leading at 50,25mm image circle or 1'079mm² of recording area in UHD mode.

We weren't the only ones who were impressed – many of our friends in cinematography asked us to develop a solution. They wanted to make use of all the amazing possibilities.
And here it is. It is called ALPA XO.
What is ALPA XO?
XO is the best exoskeleton for digital cameras that has been built so far.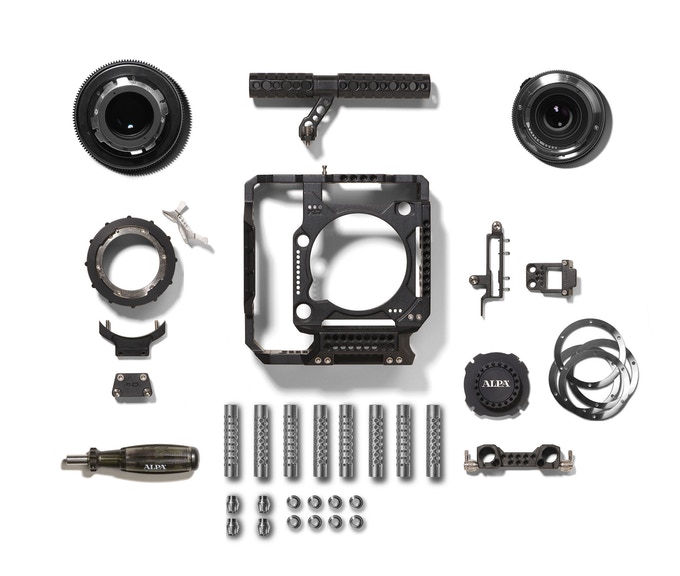 And here is why.
XO IS PROTECTION
XO is your GFX' best friend. Its aluminum construction protects your GFX even in demanding professional use and harsh environments. The possibility to lock down cables in the XO Guard or put in a safety wire through one of the threaded holes will save many cameras.

LPA XO GUARD HDMI – Protect your connectors

ALPA XO GUARD – Lock your cables in place

Easy and safe cable management with ALPA XO Guard
For Filmmakers XO carries the PL-Mount (a future LPL-based solution is in development), taking stress of the Fuji G-Mount that could be easily damaged by big and heavy cine lenses, especially when used handheld or even mounted on gimbals, cars and drones.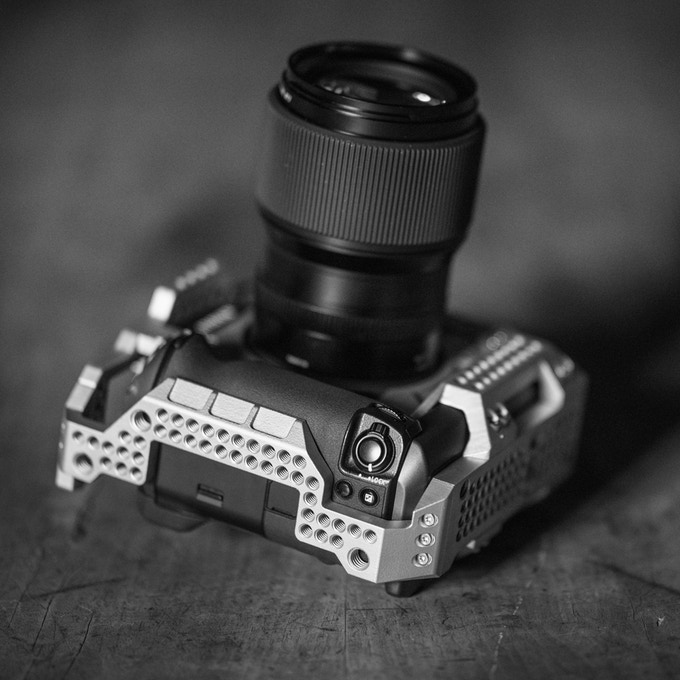 XO IS ERGONOMICS
The Fuji GFX100 is an amazing camera, but it isn't perfect. We had many requests from friends to find a solution to improve the vertical grip. And we did!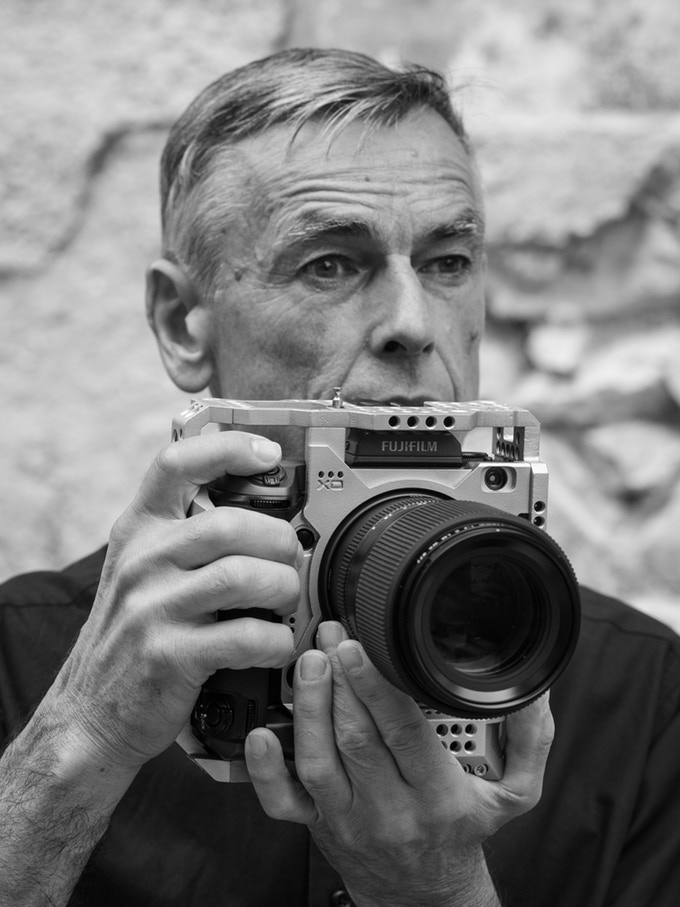 Not only the vertical grip was improved by us, but also the regular one. The XO Exoskeleton follows the shape of the GFX' regular grip. Through the additional volume of the grip, the cameras weight is much better to handle – even on long shooting days.
The XO-Exoskeleton works perfectly as L-bracket as well.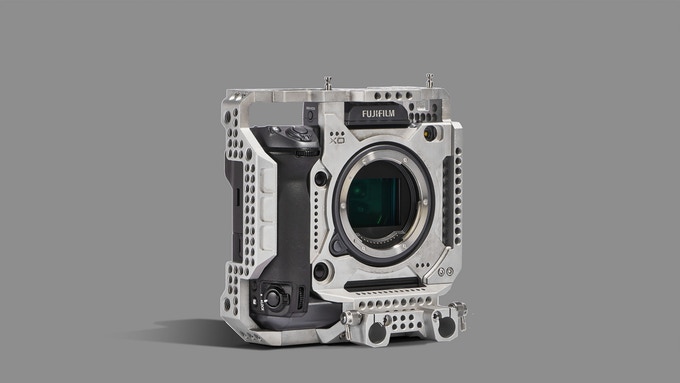 Furthermore, XO offers the classic ALPA feature connector with two anti-twist pins on the bottom, allowing to adapt your existing ALPA tripod-plates and more.
XO IS VERSATILE
Within minutes the lean XO-Exoskeleton can transform the GFX100 into a full-fledged professional cinematography platform. It is your choice if you want to go small and light with the Exoskeleton only, or you want to build a big rig with the XO-PL Mount, the line of XO-Accessories and even third-party ones. Over 200 1/4"-20 and over a dozen 3/8"-16 thread challenge the creativity in building your unique setup.
For focus pullers and professional cinematography application, we even integrated a small titanium pin, indication the position of the sensor plane.

The modular Top Handle ensures perfect balance of the kit and provides even more mounting points.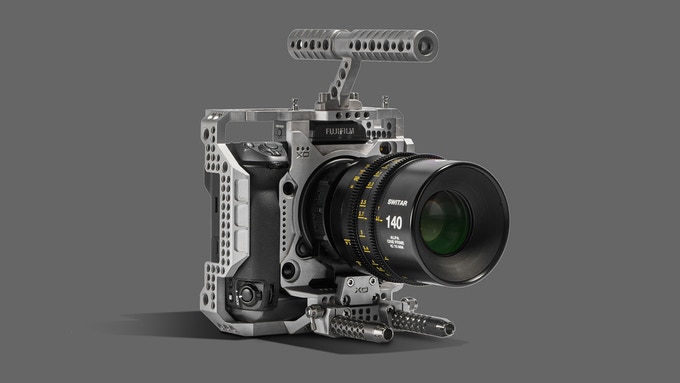 All XO-Exoskeletons come with the ALPA Swiss Tool, a universal tool with precision magnetic bits.

XO IS PRECISE
The XO-Exoskeleton fits your camera like a glove. In professional imaging even the smallest error can cause unusable imagery due to the very narrow tolerances. Therefore, we went with the best production partners you can imagine.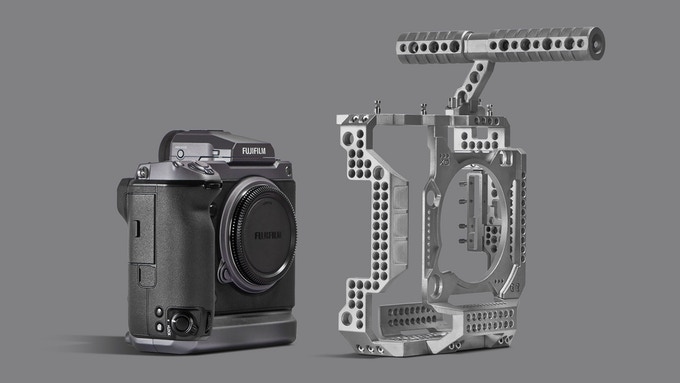 Companies in northern Italy that are famous for manufacturing parts for high end motorcycles or sports cars, Swiss corporations with a broad experience from medical equipment to the Formula 1 and partners in South Germany, with decades of experience in building the most praised cinematography equipment in the world.
The shimmable PL-Mount ensures perfect flange even in the most extreme temperature conditions.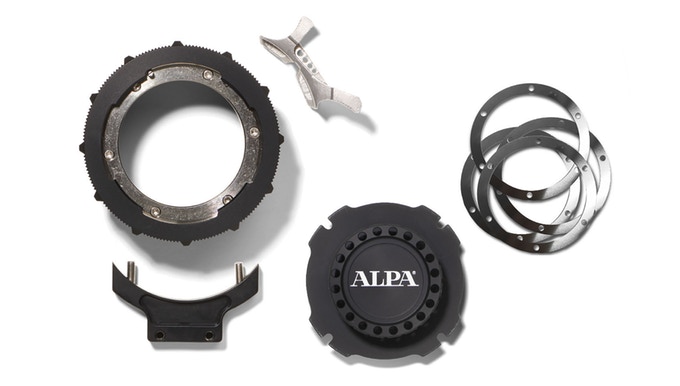 XO IS DURABLE
Constructed of aircraft grade aluminum, the use of custom titanium screws and intensive testing in the harshest conditions will make sure that your XO will always work, no matter what.
The XO Rods are built from titanium. Meaning they are not only super lightweight but also ultra-strong and modular. They are perfect for the use in gimbals and steadycams.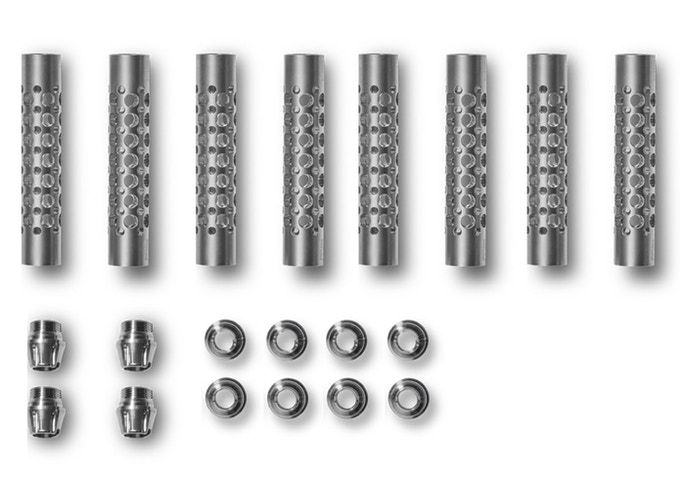 Trust us. We are ALPA. We have your back.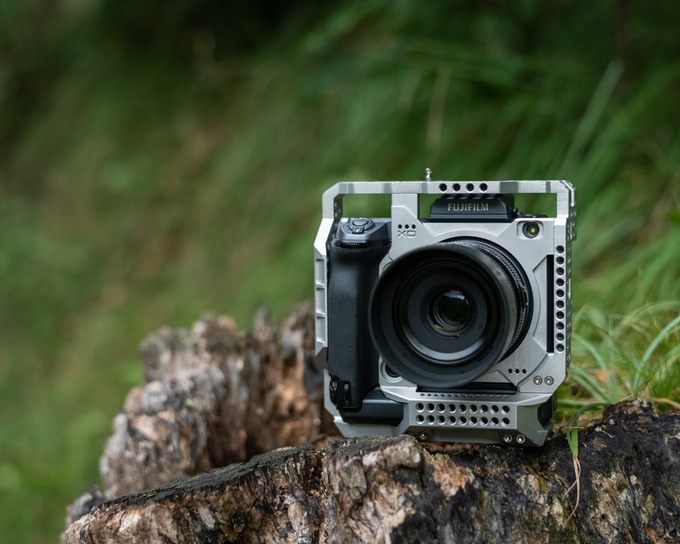 THE DEVELOPMENT AND PROTOTYPING ALPA XO
ALPAs biggest source of inspiration are the discussions with our customer which work worldwide as photographers and filmmakers. Our products are based on real user stories of experienced professionals. One of our main credos is continuous product improvement. We rely on Additive Manufacturing (aka 3D-printing) for our prototyping. This means we have short intervals between cycles and are improving our products constantly.
Most of the photographs of the cage (in silver) that are on this page, are based on SLM (selective laser melting). This technology uses aluminum as material. The pictures provide you with a very good impression of the final product concerning strength, ergonomics and look & feel. The final parts will be produced in 'traditional' 3- and 5-axis CNC-milling (and turning), offering perfect surfaces and tolerances.
The PL-mount shown on this page is already a final part and tested extensively, only the small lever on the ring is still in the prototype stadium. Like all the other parts it will be anodized.

If you want to get an idea of the surface quality and finishing, just have a look at our ALPA website. You'll find plenty of products showing the high-quality standards that ALPA is famous for.
ALPA XO MIDNIGHT BLACK
All black anodized aluminum for minimum reflections and the use in professional environments. Note: the color in the pictures below is for indication only.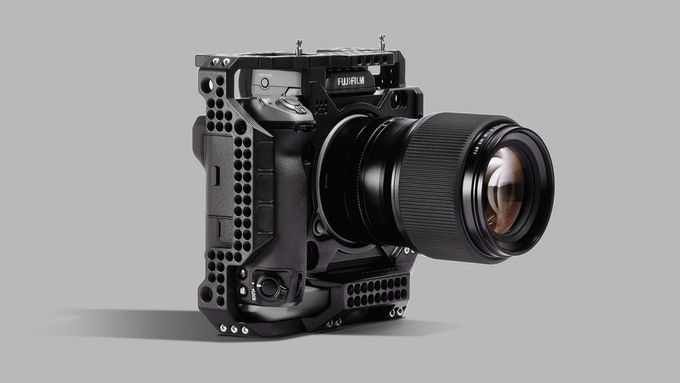 ALPA XO STORM GREY special edition
The extra in strength and surfaces with pleasing tactile feel in an appealing dark grey color. For those who seek the special (and don't compromise). Note: the color in the pictures below is for indication only.