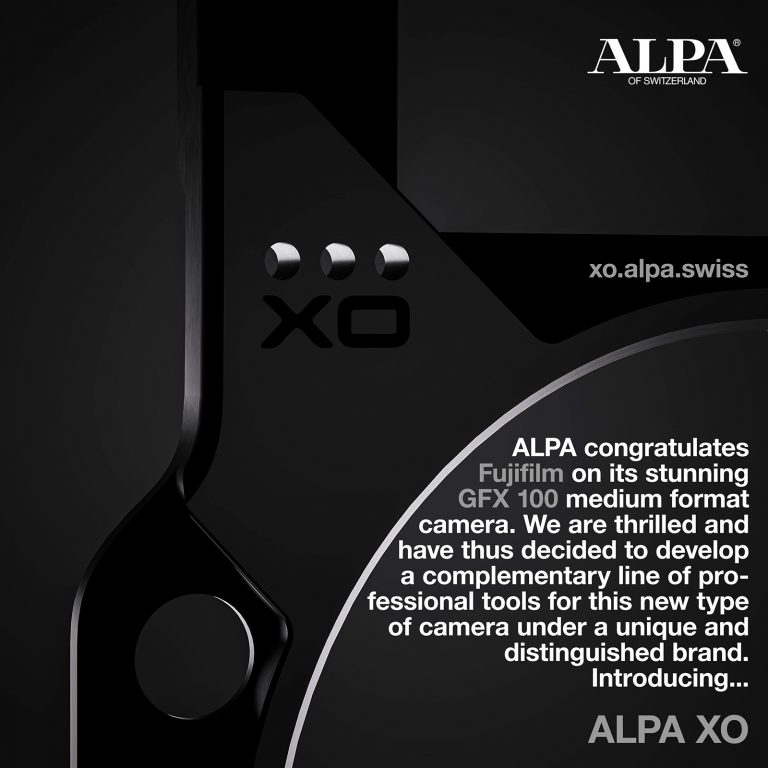 Alpa announced that they intend to launch a product for the Fujifilm GFX100 soon. I have been trying to figure out what the product will be, but the teaser will have to do for now.
Introducing ALPA XO

ALPA congratulates Fujifilm on its stunning GFX 100 medium format camera. ALPA is thrilled and has thus decided to develop a complementary line of professional tools for this new type of camera under a unique and distinguished brand ALPA XO.

ALPA will show soon first results during CineGear 2019 in Los Angeles.

ALPA XO – From ALPA with Love!
Find all the info you need about the GFX 100 here in our LiveBlog
Fujifilm GFX News, Rumors, and Collaboration
Fujifilm GFX Owners Group
Fujifilm GFX Page
Follow Fujiaddict on Facebook, Twitter, Instagram, and YouTube
Fujifilm GFX100 (Preoders): B&H Photo / Amazon / Adorama
Fujifilm GFX50R: B&H Photo / Amazon / Adorama
Fujifilm GFX 50S: B&H Photo / Amazon / Adorama