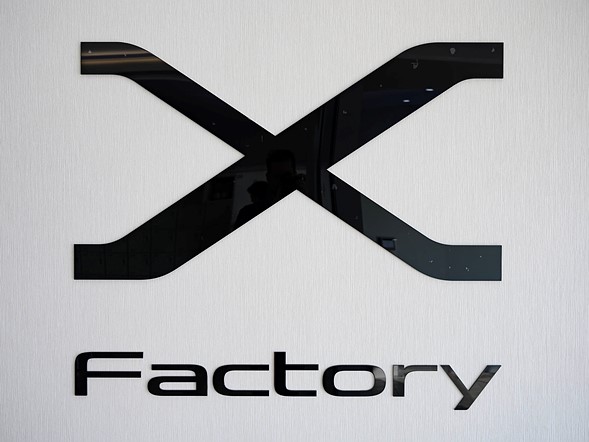 DPReview got a look at Fujifilm's pre-production assembly line where the camera is largely put together by hand. Not much to learn here, but some interesting photos of the camera exploded and details about how it was put together. You can view the full article here or the bullet points below.
the IBIS unit alone is comprised of more than 100 individual parts
major imaging components are assembled into a single unit, structurally independent to the main body panels which make up the exterior chassis of the camera (i.e., the bits that you can see)
 very precise alignment can be achieved – and maintained – even if the main body of the camera is subjected to physical stress or shock
the IBIS unit takes up quite a bit of space, what's surprising is that it isn't larger, given the size of the sensor that it has to stabilize – and of course the weight of that sensor. In fact, four springs are incorporated to absorb sensor movement
Everything from shutter accuracy to IBIS calibration must be performed on a camera-by-camera basis, to ensure that each GFX 100 performs in exactly the same way. All of this calibration data is saved to a database stored by Fujifilm, and can be looked up by serial number if and when the camera comes in for service in the future
the plastic on the handle is where the wireless is located
During the process of pre-release testing, prototype cameras like this might have literally hundreds of major and iterative firmware updates applied to them as features are added, removed and tweaked
There are more details in the original article about some things they couldn't show but not much. Hopefully, they get their automated lines started smoothly so the GFX100 ships at the end of June as planned.
Find all the info you need about the GFX 100 here in our LiveBlog
Fujifilm GFX News, Rumors, and Collaboration
Fujifilm GFX Owners Group
Fujifilm GFX Page
Follow Fujiaddict on Facebook, Twitter, Instagram, and YouTube
Fujifilm GFX100 (Preoders): B&H Photo / Amazon / Adorama
Fujifilm GFX50R: B&H Photo / Amazon / Adorama
Fujifilm GFX 50S: B&H Photo / Amazon / Adorama