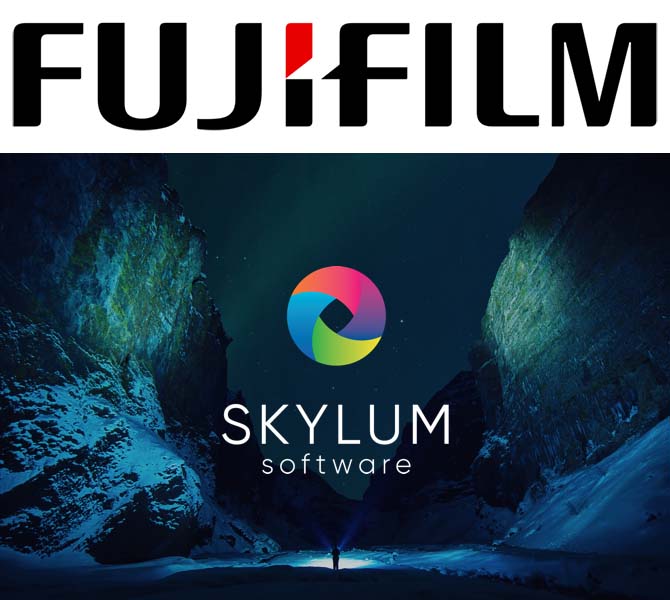 This announcement makes the current Fujifilm XF lens savings even more enticing, which you can find here. Luminar has been my top editing pick for a while now and now Fujifilm is announcing a partnership with them that will likely make the software even better in the long run so grab a lens and/or a copy of Luminar and check it out.
May 9, 2019, Valhalla, New York – FUJIFILM North America Corporation (Fujifilm) is pleased to announce a marketing agreement with Skylum, an award-winning leader in photo editing software, in a move designed to provide photographers with access to the premium tools, education, and interactive opportunities both companies have to offer.
The companies are planning several activities over the course of 2019, with a shared goal to educate and unite artists in the photography community. As part of the first phase of the collaboration, purchasers of any Fujifilm XF lens can opt-in to receive a free copy of Skylum's flagship Luminar 3 editing software (a $70 value) when they register their purchase online. Skylum describes its Luminar 3 software as "an all-in-one photo editor and management platform that enables photographers to harness both the power of AI technology and simple yet powerful and precise editing tools in their workflow." This will be an ongoing promotion ending December 31, 2019 and is only available to U.S. customers who have purchased from U.S.-based retailers. For more details on the XF/Luminar promotion, see link below.
"We're thrilled to be working with Skylum, the premier solutions provider in photo editing," Victor Ha, Director of Marketing, Electronic Imaging Division, FUJIFILM North America Corporation. "Fujifilm's digital cameras and outstanding line of XF lenses are the perfect partners for Skylum's suite of editing software, allowing our already talented user base to take their photos to the next level."
Fujifilm has released several products in the past year, including key additions to its XF line of lenses, designed to be mounted on Fujifilm's award-winning X Series of mirrorless digital cameras.
"It's always exciting when two respected brands pledge to work together for the greater good of the craft, and this relationship is no different," said Kevin La Rue, Vice President of Business Development, Skylum. "Collaborating with an iconic brand like Fujifilm is especially exciting because the quality of its products and the passionate nature of its consumer base are a great fit for the capabilities Skylum's product suite offers. Ultimately, photographers can start with Fujifilm and end with Skylum to create work that's simply unmatched."
Founded in 2009, Bellevue, Washington-based Skylum has quickly grown from a successful startup to a respected leader in the photo editing space, with products designed to enhance photography of both a personal and business nature. The company won the coveted 2019 Best Imaging Software award from the Technical Image Press Association (TIPA) in May 2019. TIPA applauded Luminar's "sophisticated editing tools that allow advanced users to take a deeper dive into editing," according to Skylum's announcement of the exclusive award.
To learn more about Fujifilm's XF line of lenses, please visit Fujifilm's lens overview here. For details on the Fujifilm XF/Luminar promotion, visit https://skylum.com/l/fujifilm. To learn more about Skylum and its Luminar 3 software, visit www.skylum.com.