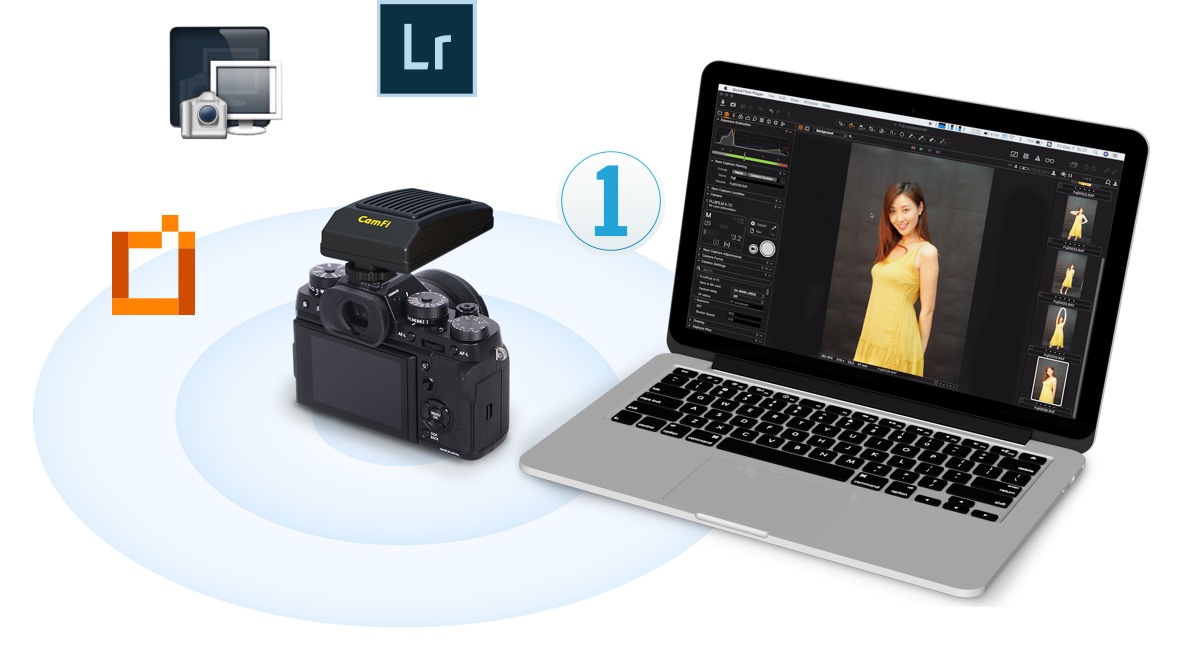 Press Release:
Guangdong, CHINA—DECEMBER 18, 2018—CamFi, maker of wireless camera controllers, announced the release of CamFi Pro Plus today. This new product adds the wireless tethering feature for 500+ cameras, including Canon, Nikon, Sony, Fuji, Pentax and more. All DSLR cameras which support USB tethering can be supported by CamFi Pro Plus.
"This is a big step for tethering technology," said Mark Ma, the CEO of CamFi Limited. "It will improve the productivity for the professional photographers greatly, without any study cost." With wireless tethering, there is need for a USB cable to connect the camera and computer. CamFi Pro Plus also allows photographers to keep using familiar tools, such as Capture One, Lightroom, EOS utility, Sony Pixel and so forth, directly via WiFi.
CamFi Pro Plus adds the third party tethering service. It can send USB data to the client device directly through a WiFi connection. When a camera is connected with CamFi Pro Plus, the laptop which connects to it will act as if the USB device plugged into it directly. In tests, the maximum Wi-Fi speed can achieve 10M Bytes/second. For a 20M raw photo, for example, this translates into need only about three seconds to transfer with Capture One.
The third party tethering service of CamFi Pro Plus supports Windows and Mac. The price of CamFi Pro Plus is $339. It can be ordered via CamFi website. All the existing customers of CamFi Pro can order the upgrade service for $40.