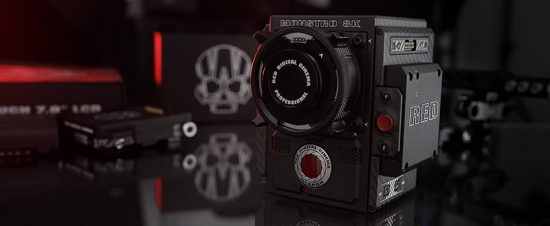 RED DIGITAL CINEMA 8K CAMERA PAIRED WITH FUJIFILM/FUJINONZOOMS FOR DEMO DAYS DURING INAUGURAL SURF CONTEST
Wayne, N.J., February 29, 2018 – Considered one of the premiere surfing competitions, Volcom Pipe Pro is the inaugural event for the World Surfing League (WSL), bringing together the world's top pipeline surfers.
Live footage from the event was captured on RED Digital Cinema's WEAPON with MONSTRO 8K VVsensor equipped with FUJINON Premier PL 25-300mm and 19-90mm Cabrio zoom lenses for Red Bull TV, in addition to Hawaii and Australia cable channels. The event also served as a real-world demo daywith shooters from Red Bull, the WSL, and Uncle Toads Media Group trying out the new camera sensor and lens combination.
Local and visiting video professionals also received hands-on time with the RED camera and FUJINON zooms during an open house at Hawaii Camera on February 11. This year the Hawaii Camera demo day attracted upward of 75+ attendees.
This marks the third year that RED and the Optical Devices Division of FUJIFILM have collaborated during the Volcom Pipe Pro.
To watch full show replays and VOLCOM Pipe Pro Highlights videos, click here.
via Fujifilm