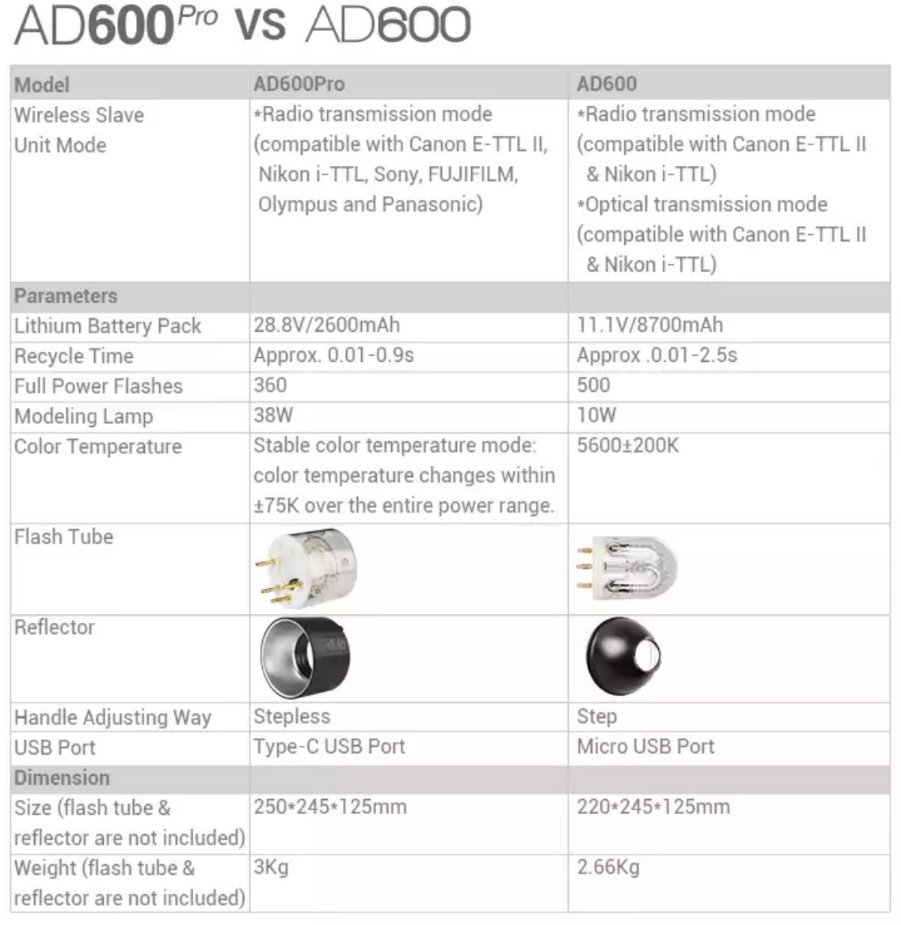 Godox has enjoyed a very loyal following among Fujifilm fans since it began fully supporting Fujifilm cameras in 2017. They make some of the best flashes for the price and will be releasing an update to the AD600 very soon. DIYPhotography grabbed some screenshots of the Godox site earlier today as the Godox AD600 Pro page went live and was later pulled, which you can see here.
You can see the major changes between the AD600 and AD600 Pro above, which seem to be largely tied to flash recycle time and quality. The only way in which the AD600 Pro is inferior to the AD600 is that it can only fire 360 full powered flashes, while the old AD600 could fire 500. The 38W modeling light and .9s recycle time along with stable color temperature mode are all welcome improvements, with USB-C being great if you have already upgraded.
The new AD600 Pro can be found on Adorama (currently on their front page) under the Flashpoint name as the Flashpoint XPLOR 600PRO TTL, which is $150 more than the XPLOR 600 TTL. As always you can mix and match your Godox gear with Flashpoint or just wait for the Godox AD600 Pro to start shipping from Amazon or B&H Photo in the near future.