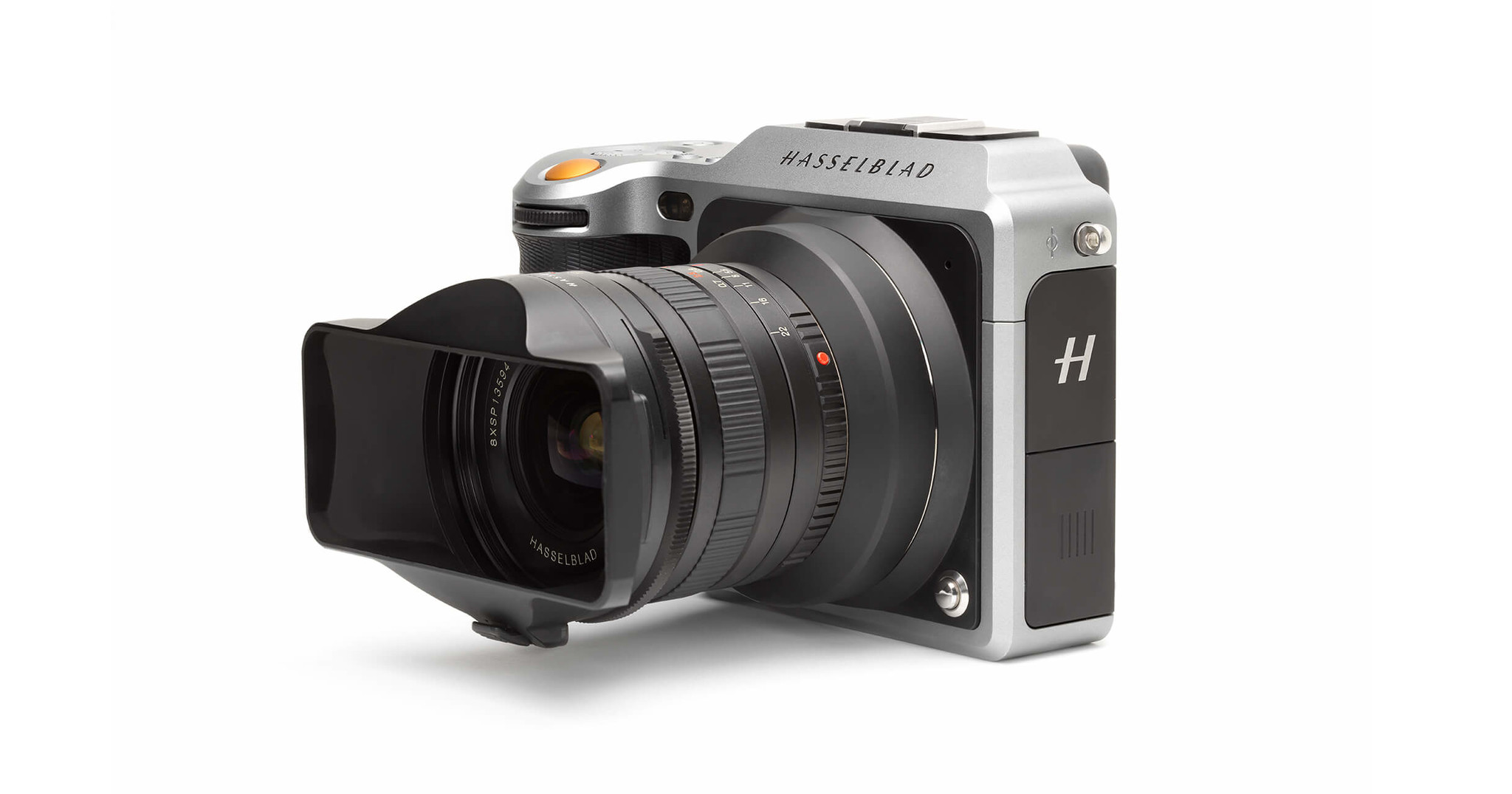 Hasselblad just announced an official XPAN adapter for the Hasselblad X-1D and I know a lot of Fujifilm GFX photographers are curious about XPAN so it will be interesting to see how their solution works. The press release isn't clear about how the lens adapter works with the camera beyond selecting a crop mode, but it is a mechanical adapter so the firmware will hopefully do something interesting with the results. I think many will be disappointed if the X-1D is simply implementing the same crop mode that Fujifilm made available at launch.  At this time Fujifilm has two mechanical XPAN adapters available, the Kipon and FotodioX XPAN, which will do exactly the same thing if that is the case.
There are only a few easy to find photos online using the GFX adapters for Fujifilm cameras at this time and they all seem to utilize the full sensor to capture a regular image (1, 2, 3, 4, 5, 6). So it will be interesting to see how Hasselblad handles the XPAN lenses mounted on the X-1D and if Fujifilm or a third party will implement a similar capability since there are Fujifilm XPAN lenses like the Fujifilm TX-1 and TX-2. There are also a few members of our GFX owners group shooting with XPAN lenses, but they haven't posted XPAN shots in a while.
Hasselblad really screwed up the X1D-50c, but their next generation camera will be something that could challenge the Fujifilm GFX's supremacy. It is not very common for a company to continue making the same mistakes and I am sure they will fix their AF/performance issues along with adding a high-quality EVF, but there will be a lot of great GFX glass out there by the time that happens. I was hopeful that Leica would enter the mirrorless medium format market soon, but from my recent talk with a Leica S rep, it sounds like Leica thinks mirrorless medium format is a fad. As for Sony I am pretty sure we will see an RX medium format camera form them before we see a system camera from them since it's a good way to enter the market at this time with no competitors and lots of interest. Digital medium format keeps getting more interesting.
Fujifilm GFX 50S: B&H Photo / Amazon / Adorama
Hasselblad X1D-50c: B&H Photo / Amazon / Adorama
Press Release:
Hasselblad Launches XPan Lens Adapter for the X System
Hasselblad expands its range of accessories for the X System with the new XPan Lens Adapter, allowing photographers to use their legacy XPan lenses on the award-winning X System

The Hasselblad XPan lens series was released in 1998 and the new adapter bridges the iconic optics with the latest imaging capabilities from the mirrorless X1D system, just recently benchmarking the highest score by DxO Mark. The sleek new adapter is lightweight, compact, and works seamlessly into the setup.

"The original XPan lenses inspired us when we introduced the current X1D lenses," said Ove Bengtsson – Product Manager. "The new XPan Lens Adapter speaks to two major aspects of Hasselblad, our drive to innovate and push medium format technology such as the X1D and also to our respect for the legacy equipment that many photographers still rely on to this day. This adapter is the merger of those ideas and that's what makes this announcement so exciting."

Customers utilizing the new XPan Lens Adapter first are advised to update their X1D to Firmware 1.20, launched on December 19, 2017. This update also includes a new Selectable Crop Mode that features the classic proportions of the XPan system. Hasselblad will continue to support its legacy and new products alike with plans to create a V to X system adapter and a dual battery charger for the X1D.

The XPan Adapter will be available in mid-January and will retail at €179 / US $179 / £159 / RMB ¥ 1,580 / JPY ¥ 21,999 incl. VAT.

Supported XPan lenses:

30mm f5.6
45mm f4
90mm f4

XPan Lens Adapter:

Diameter: 73mm
Height: 21.4mm
Weight: 112g

*XPan lenses are no longer manufactured nor sold by Hasselblad.
Via Hasselblad