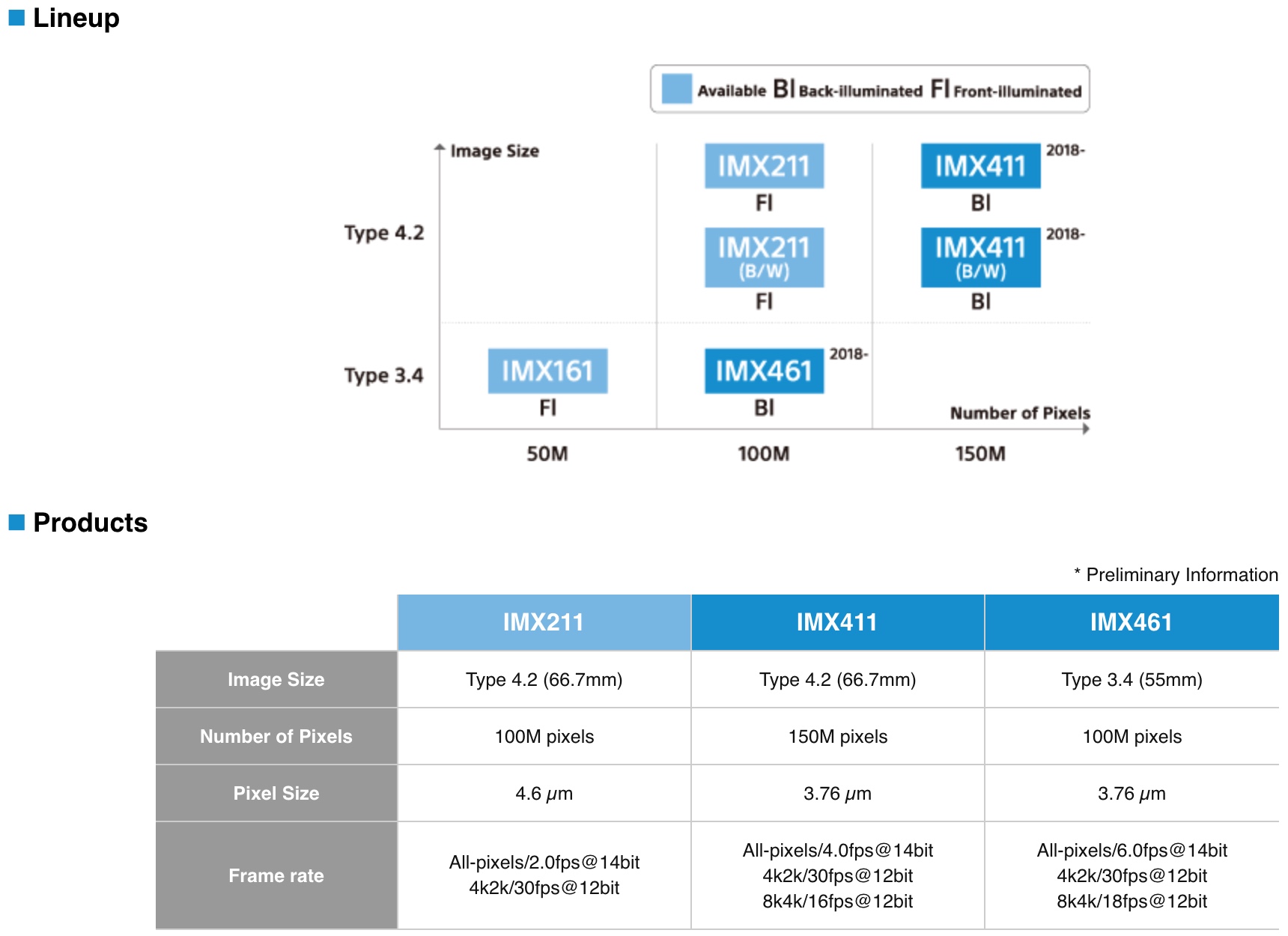 In March FujiAddict spotted the IMX461 sensor, which will be the next sensor used in the Fujifilm GFX. This BSI sensor is quite impressive and is capable of 6fps as well as 4k 30p and 8k 18p at 12bit. The new IMX461 sensor basically doubles the current Fujifilm GFX 50S' capabilities in every way, but it's unlikely that the 8k feature will be very useful, beyond maybe a high-speed shooting mode.
High speed shooting around 20fps has been big lately and a full sensor 8k read out at 18fps and 12 bit could be very useful if future GFX cameras are designed for faster moving subjects. Fujifilm has positioned themselves well to squeeze full frame out of existence if they can improve the performance of the GFX at a rate similar to their X system cameras.
It's highly likely we will see a new Fujifilm GFX camera in 2019 or 2020 since this sensor is going to be released in 2018. The future Fujifilm GFX 100S will certainly be a desirable camera with a nice lens selection by the time we see it release. Maybe we will ever see the rumored range finder variant (GFX R) or fixed lens camera by then too. If you think GFX files look great today wait until the next GFX is released.
Join our Fujifilm GFX Owners Group, also follow the Fujifilm GFX Page to get more tailored news on Facebook and follow Fujiaddict on Facebook and Twitter.
Fujifilm GFX 50S: B&H Photo / Amazon / Adorama
Fujinon GF 110mm F 2 R LM WR: B&H Photo / Amazon / Adorama
Fujinon GF 23mm F 4 R LM WR: B&H Photo  / Amazon / Adorama
Fujinon GF 63mm F2.8 R WR: B&H Photo / Amazon / Adorama
Fujinon GF 120 f4 R LM OIS WR Macro: B&H Photo / Amazon / Adorama
Fujinon GF 32-64mm f4 R LM WR: B&H Photo / Amazon / Adorama
via Sony