In this time Fujifilm, our digital camera "X Series", "GFX Series" and the work of users that have been taken with a combination of genuine FUJINON lens, photo exhibition to showcase an ultra-shiny crystal print "X Series Photo Exhibition -2017 autumn -" Will be held.
Starting with Fuji Photo Gallery Ginza from Friday, September 1, 2017, we will exhibit at our photo salon / photo gallery in 6 locations throughout the country.
About 50 works will be exhibited from photographic works selected from the "X series" official Facebook " FUJIFILM Xseries Japan " and photographic exhibition website.
Photographic print is a silver photographic large print with super glossy crystal paper. ProLab Create's print meister checks the image data, adjusts while making judgments, and carefully finishes each print one by one carefully. Along with attractive photographic works, please enjoy the rich gradation unique to silver photographic prints and vivid color reproduction in nature.
We will continue to develop various services and events that blend the Internet and real so that X owner can enjoy photo life. Please expect it.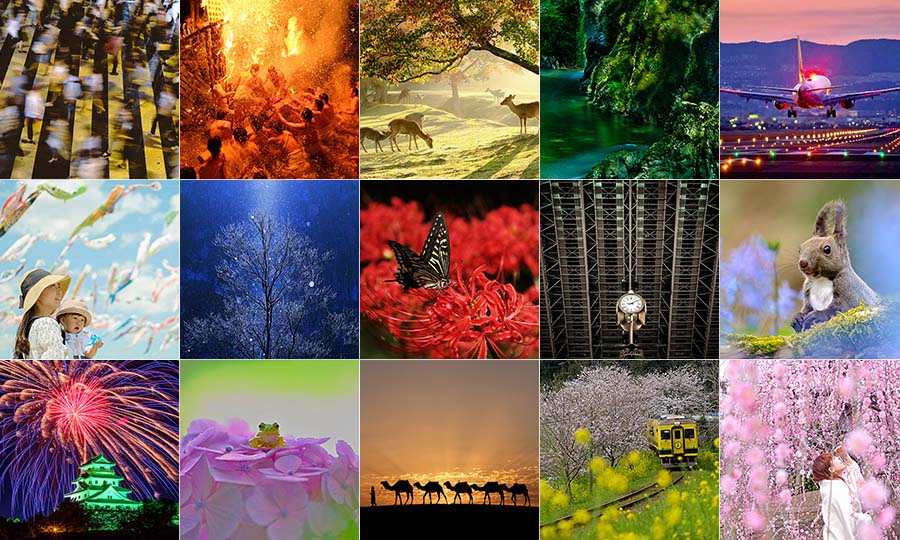 Participants
Akira Seno, Yoshiaki Yamagami, Misako Yamamoto, Holmes, Reisei Arimoto, Takashiakira Ishikura, Nobuya Takahashi, Keiichi Hoshino, Takayoshi Inuma, Hiromichi Kodera, Aika Sato, Yumiko Kawakami, SHINYA, Toshikazu Tanigawa, Toshikazu Miyazaki, Yoshimitsu Kawanami, Yuki Takasugi, Hideki Igarashi, Yu Kato, Masaya Suzuki, Yuichi Tanaka, Tsuneo Hagiwara, Fujii愉three, Masayuki Mitsui, Akiko Nakagawa, Yoshiyuki Aizawa, Yuri Takahashi, Yasuo Toyota, Ryo Nagahama, Ken Ya, Yoko Yano, Akihisa Ono, Tomohisa Kawajiri , Takako Shirone, Takuro Hashimoto, Ken Nakajima, Yasutaka Harasawa, Hiroyuki Amano, Koichi Kagawa, Takashi Tadenuma, Shinkei Hayashida, Shoichi Higuchi, Ryuichi Honda, Junko Yamasaki, Nobutaka Fukuda, Kentaro Goto, Rino Takada, Kazuki Murooka , Norio Wada, Masaya Maekawa (total 50 people)
Date and time · Venue
Tokyo
September 1, 2017 (Friday) to September 7, 2017 (Thursday) 10:30 to 19:00
(Saturday and Sunday 11:00 to 17:00, the last day until 14:00)
Fuji Photo Gallery Ginza
Sendai
Friday, September 14, 2017 to October 3, 2017 (Tuesday) from 10: 00 to 17: 30
(closed on weekends)
Fujifilm Photo Salon Sendai
Sapporo
Friday, October 13, 2017 to Wednesday, October 18, 2017 (Wednesday) 10: 00 ~ 18: 00
Fujifilm Photo Salon Sapporo
Nagoya
Friday, November 10, 2017 to Thursday, November 16, 2017 10: 00-18: 00
(the last day is until 14:00)
FUJIFILM PHOTO Salon Nagoya
Fukuoka
Friday 15th December 2017 ~ Wednesday, 20th December 2017 10: 00 ~ 18: 30
Fujifilm Photo Salon Fukuoka
Osaka
Friday, January 5, 2018 – Thursday, January 18, 2018 (Thursday) 10: 00 ~ 19: 00
(Last entry 18:50, until the last day 14:00)
FUJIFILM Osaka Service Station
via tokyocameraclub