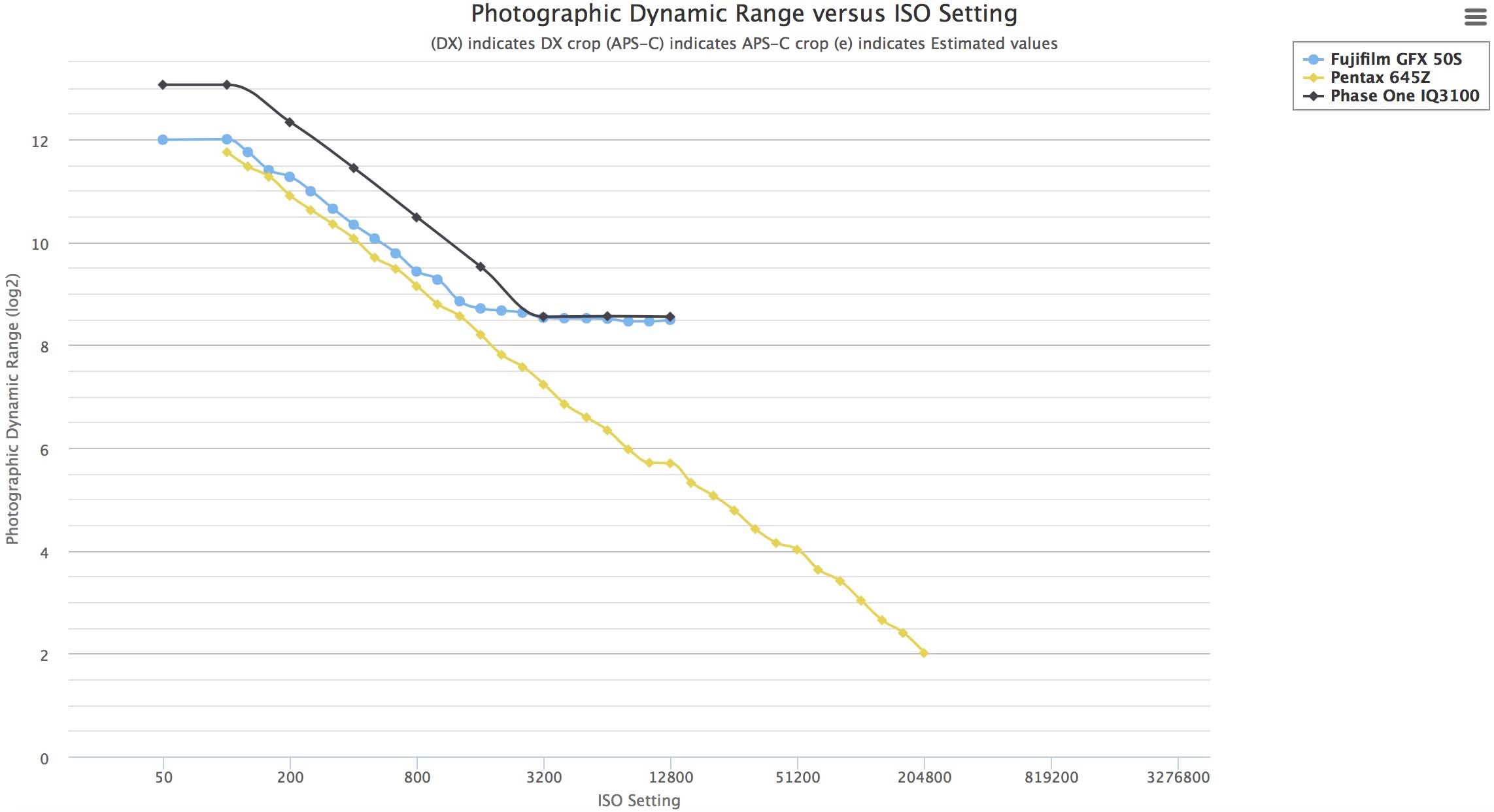 Last week we covered an independent site that tested the current lineup of X-Trans sensor cameras called Photon. Today Photon added the Fujifilm GFX50S to their comparison tool and the GFX doesn't fail to impress. The only camera that surpasses the GFX in Photon's testing is the Phase One IQ3100, which is around $44,000. Other cameras get close, but with a PDR of 12.00 the Phase One IQ3100 is the only camera that surpasses it with a PDR of 13.06.
You can manipulate the result yourself here. It's also interesting that the Sony a7RII received a base PDR of 11.42, Canon 5DS R 9.08, Pentax 645Z 11.75, Leica S 11.36, Nikon D810 11.60, Phase One IQ250 11.92 and Phase One IQ260 10.5. Probably the most surprising result is how well the Sony a7RII and Nikon D810 perform among such expensive medium format systems. Hopefully the GFX will help to bring their prices down to earth.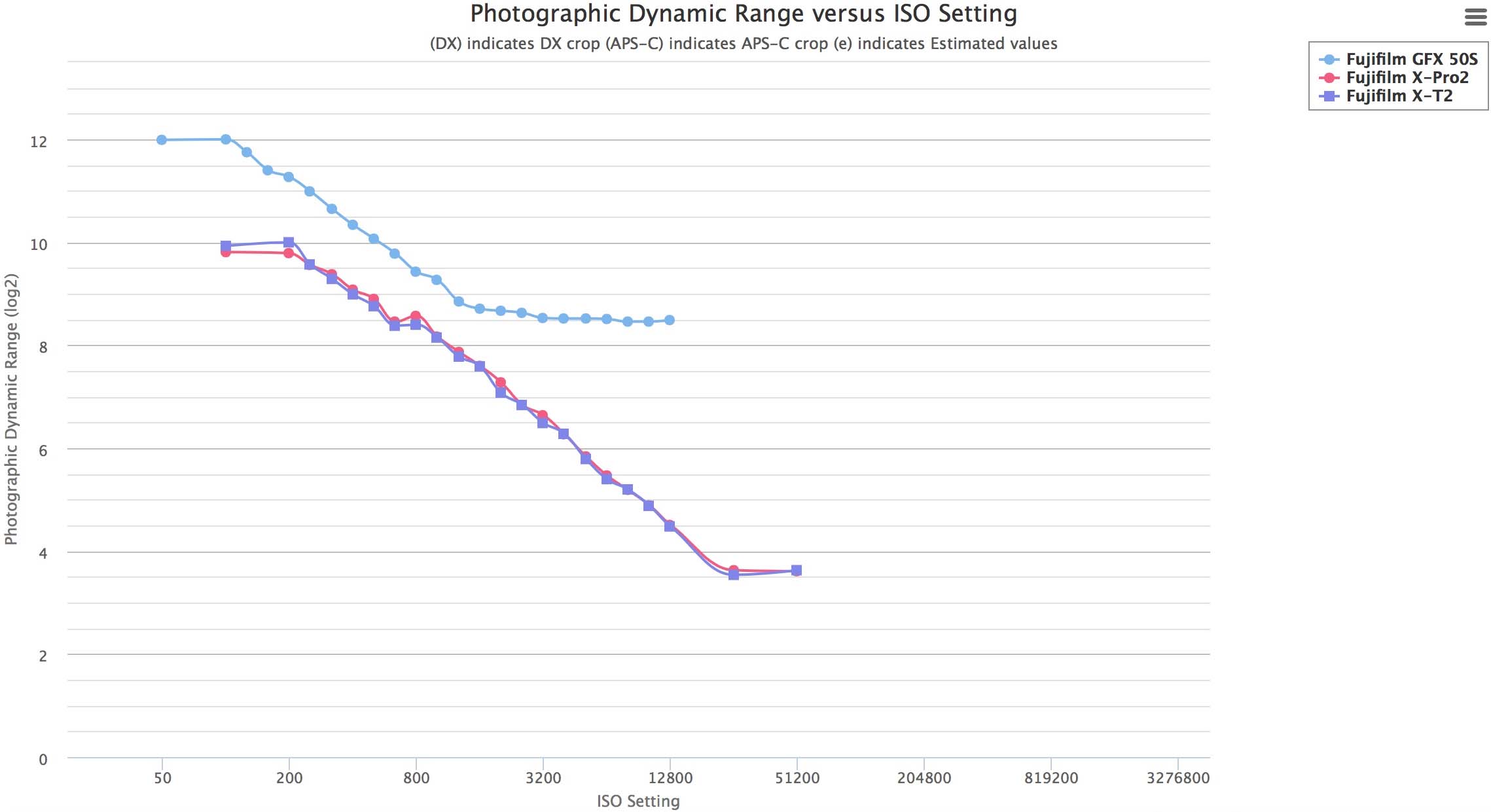 If you're wondering how the Fujifilm X-T2 and X-Pro2 compare too the GFX, they have a PDR of 10. You can manipulate the chart here.
Join our Fujifilm GFX Owners Group and join in the discussion, also follow the GFX Owners Page to get more tailored news on Facebook and join Fujiaddict on Facebook and Twitter.