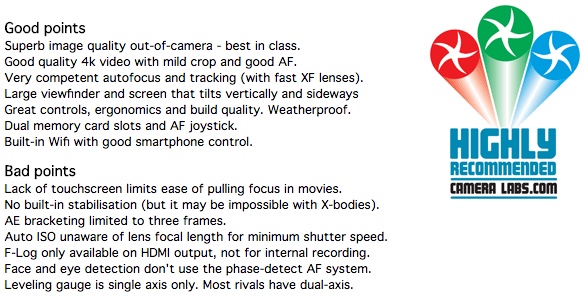 Yet another glowing review for the Fujifilm X-T2 and with the newly announced Olympus OM-D EM1 Mark2, that garnered a lot of hype and attention, being a bit over priced it should continue to dominate the mirrorless market for the time being. All that's left is to see how Sony answers since the Sony a6500 isn't really a true competitor.
"The Fujifilm XT2 is a triumphant camera that's a joy to use. It looks good, feels great and handles superbly in a wide variety of situations – whether you're shooting people, landscapes, architecture or action, there's little the XT2 doesn't feel equipped to deal with. The controls are well thought-out, the viewfinder superb, the response and handling confident, and the output very satisfying straight out-of-camera."
You can read Cameralab's full review here.