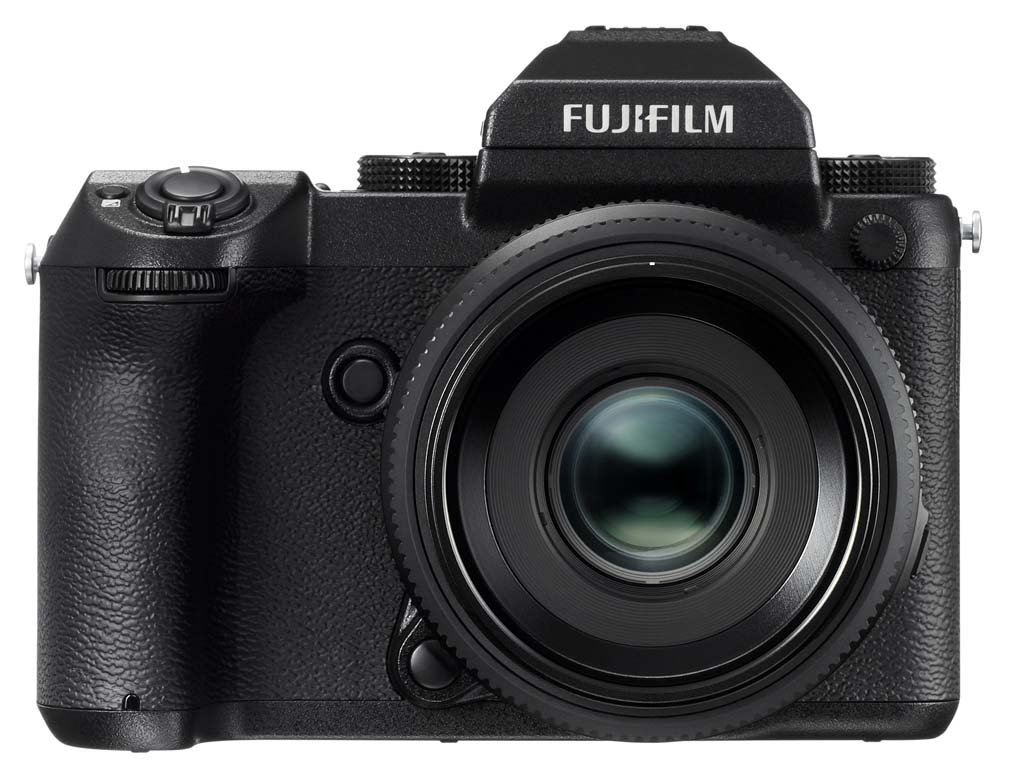 According to Fujifilm any aspect of the GFX 50S could change, but here is what we know so far. I tried to break is up as logically as possible and did my best to filter out any rumors or misinformation that I have come across while gathering information about the Fujifilm GFX 50S. Hopefully we will have a full spec sheet in a couple months and a price.
Facts
Specs:
Mount G
Sensor 43.8 x 32.9mm CMOS made by Sony specifically for Fuji
51.4MP 8256×6192
Bayer sensor
No low-pass filter
Crop factor: 0.79x
Standard Aspect Ratio 4:3
Other Aspects 3:2/16:9/65:24/5:4/7:6/1:1
About 800g
Mirrorless
Flange back 26.7mm
Mount plate is 6mm deep
Mount plate is 4mm wide
12 pins lens connector
Lenses' minimum back focus is 16.7mm
Throat diameter is 65mm
Focal Plane Shutter up to 1/4000
Max ISO 12,800
X-Processor Pro
Full-HD at the very least
The focal plane shutter was picked so lenses without leaf shutters could be adapted
Detachable Electronic Viewfinder
There is a standard non-articulating view finder and an articulating viewfinder
Hot shoe on top of viewfinder
The LCD on top uses E-ink and does not turn off so it can always be used for reference
Dual card slots
Joystick for easy AF point selection
Wifi
Tethering via wireless and USB
HDMI
New larger battery
Contrast detect AF is not fast enough for sports, but should be fast enough for most uses
The rear LCD articulates like the X-T2 and has a lock
Buttons/dials are laid out like the X-T2
There is an adjustable diopter
Fujifilm film simulation
Lenses/dials will have a C/T setting on them that allow you to use command dials like a DSLR. This will allow people to easily transition from a DSLR to GFX
 Camera offers superior high resolution/dynamic range/low light
Weather resistant like the X-T2 down to -10 degrees Celsius
Many Fujifilm X accessories will be compatible
PC sync port
Compatible with Fujifilm EF-X500
Flash sync speed of 1/125
GF lenses:
Fujinon GF 63mm f2.8 R WR (50mm equivalent in 35mm): Launch
Fujinon GF 32-64mm f4 R LM WR (25-64mm equivalent in 35mm): Launch
Fujinon GF 120mm f4 Macro (95mm equivalent in 35mm)(Min focus dist: 45cm Max Mag: 0.5x (macro 1:2)): Launch
Fujinon GF 110mm f2 R LM OIS WR (87mm equivalent in 35mm): Mid 2017
Fujinon GF 23mm f4 R LM WR (18mm equivalent in 35mm): Mid 2017
Fujinon GF 45mm f2.8 R WR (35mm equivalent in 35mm): Late 2017
All lenses can resolve over 100MP
Lenses will have a C position that allows the aperture to be controlled from the command dial like a DSLR
Leaf shutter based lenses can be released or adapted in the future
From the product photos we believe that the GFX 50S is between 144.75 x 93 x 75mm and 152.4 x 93 x 75mm without the viewfinder or 144.75 x 113 x75mm and 152.4 x 113.71 x75mm with the view finder attached depending on if you include the neck strap lugs.
The Fujifilm EF-X500 flash will likely support high speed sync when attached to the GFX 50S in addition to its other advanced features. I am sure this was the conclusion Fujifilm wanted us to draw by displaying the Fujifilm GFX 50S with the EF-X500 affixed prominently in their glass display case.
The maximum ISO on the dials indicate 12,800, but most Fujifilm cameras have a push ISO so 25,600 or higher might be push ISO options. Traditionally Push ISO on Fujifilm cameras have only been useful as JPEG files so RAW output might not be available.
The EVF on the GFX is noticeably bigger than the X-T2, which is already large. There are not many companies producing large LCD/OLED for EVF this big so it might be the Citizen 3.69MP EVF or even the Epson 4.4MP EVF found in the Leica SL. Both can refresh at 120Hz, but a sensor this large will likely limit the refresh speed.
It is highly likely that Fujifilm will implement an electronic shutter like their other cameras, but there has not been a credible report of it being implemented yet. Electronic shutters can be difficult to get right on large sensors so Fujifilm's application, if any, will be interesting and a first.
We know the X-Processor Pro can handle 4k easily, especially since it's not dealing with X-trans, so it is possible that Fujifilm could give users crop 4k if they are serious about video. Full HD on a medium format sensor is a great novelty feature, but 4k footage is going to be more useful for many. In interviews Fujifilm has been reluctant to commit to any kind of limitations yet.
Once again any of these details could change, but if Fujifilm hopes to launch the GFX 50S in Early 2017 they will have to finalize the camera for production soon.