Just announced! Follow us on Facebook.
G Mount
Camera GFX 50S
43.8 x 32.9mm CMOS
1.7x larger than 25mm
51.4MP 8256×6192
4:3 Multi Aspect 3:2/16:9/65:24/5:4/7:6/1:1
800g
Mirrorless
Flange back 26.7mm
Focal Plane Shutter up to 1/4000th
Like an X-T2
Viewfinder is detachable and can be rotated up to look through
LCD on the top
Available in Early 2017
Pricing isn't fixed yet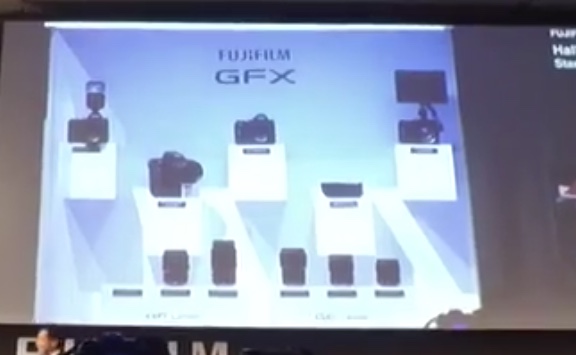 GF Lenses
Can resolve over 100 MP
Launch lenses
GF63mm 2.8R WR
GF32-64mm F4 R LM WR
GF120mm F4 Macro
6 Lenses coming!!!