I have been consistently using, and abusing, the Lens Packs that were sent to me for a few weeks now, and I think I have come to a conclusion that will be useful to people considering purchasing one, or a few. I'm also hopeful that this review will help people that are confused about the product to better understand its function and how it might benefit them. There has been a lot of dialog about this product on Fuji Addict and it has been a learning experience for me because a very helpful reader provided me with a brief history lesson about camera bags.
Jack Higbee contacted me shortly after I teased the product to inform me that the Lenspack is not entirely new. In the past, many manufacturers made bags with lens mounts affixed that were useful for photo journalists like him. Companies, like Nikon, released bags like the FB5 under their brand while others, like Leica, had Benser Bags. From our discussion, it seems these bags began to die out around the 80s, which is a shame because many were beautiful and useful.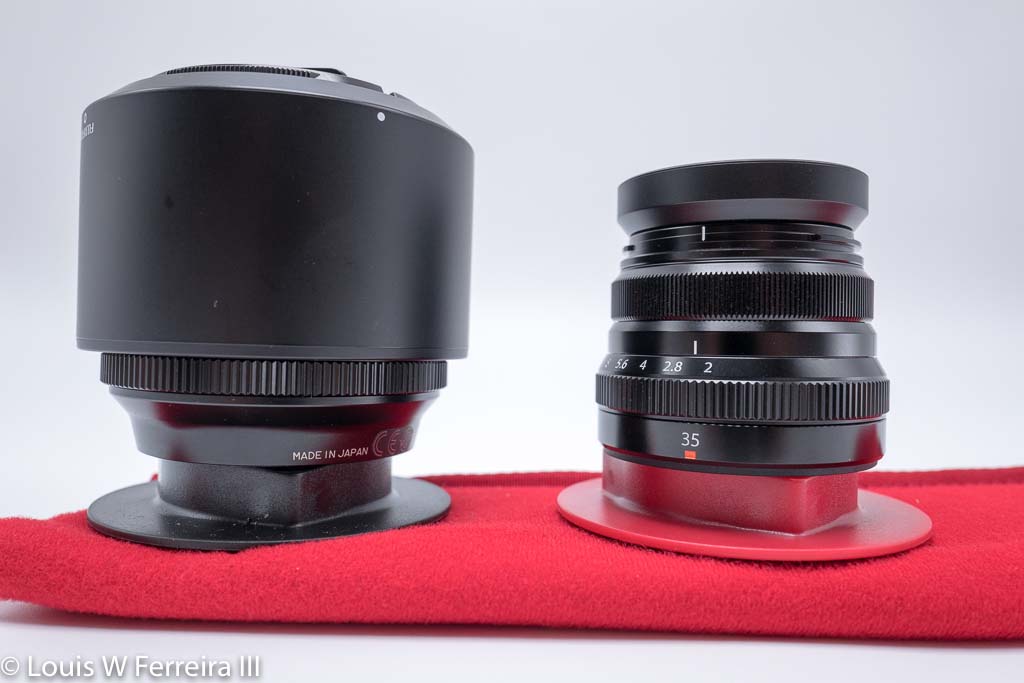 Lens Pack is proof that good ideas do not die, they evolve. Lens Pack lets you turn just about any modular bag into a classic lens mount bag. Now you have the ability to mix and match mounts, which helps bag makers meet the demands of today's mirrorless world, if you are a fan of glass, this evolutionary product might be for you. It would be great if you could buy Lens Packs in conjunction with higher end bags as part of a customization process. Maybe a company like ONA or Artisan & Artist could do this in the future, simply because there seems to be some confusion about what kind of bag Lens Pack will work well with. This leads into two very common questions I've received: what kind of material does the Lens Pack attach to, and how securely does it affix.
The hooks that attach like velcro to the interior of the bag attach to any point a modular divider would affix to in a modular bag. That might sound confusing but, in my experience with bags, there are two types of bags on the market at this time: bags with modular inserts and bags with a fixed nylon design. Lens Packs won't affix to nylon interior material, but you can get a velcro sheet with an adhesive back to put in nylon bags, which could create a point of attachment failure.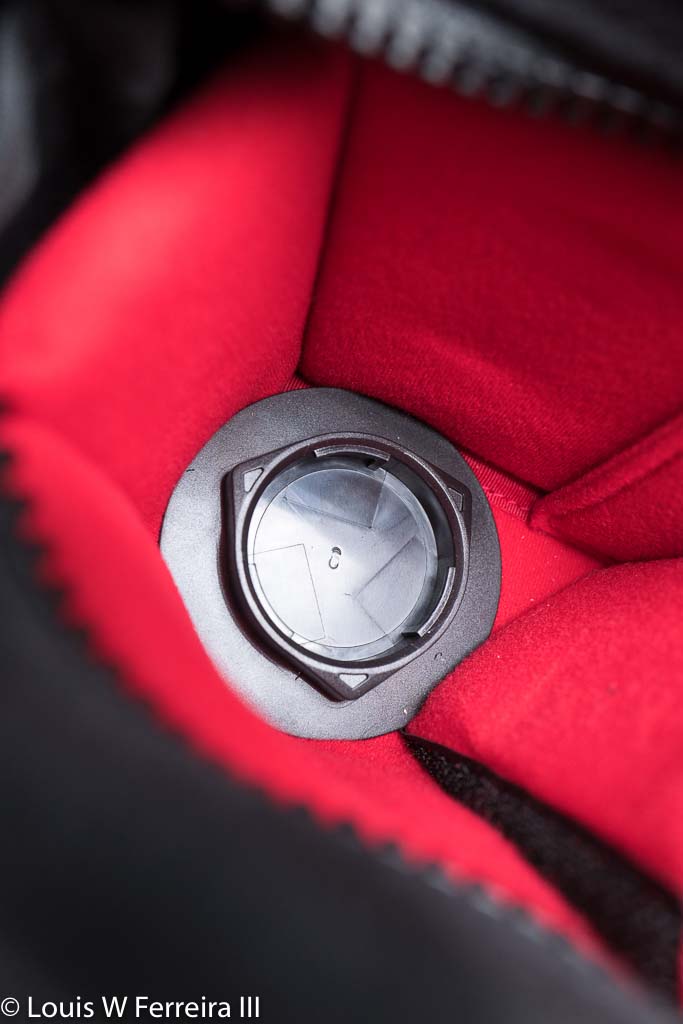 When dealing with velcro friendly surfaces, the Lens Pack affixes extremely securely and is very difficult to remove. In my experience, the grip strength is so great that sometimes hooks will break off of the Lens Pack when removing it because it grabs onto the bag so firmly. Losing a few hooks will not affect the grip strength but I imagine that, if you move them a few hundred times, the Lens Pack might start to deteriorate in grip. It is hard to over state how well the Lens Pack adapter adheres to your bag and I find it tough to imagine a scenario that could shake a Lens Pack loose.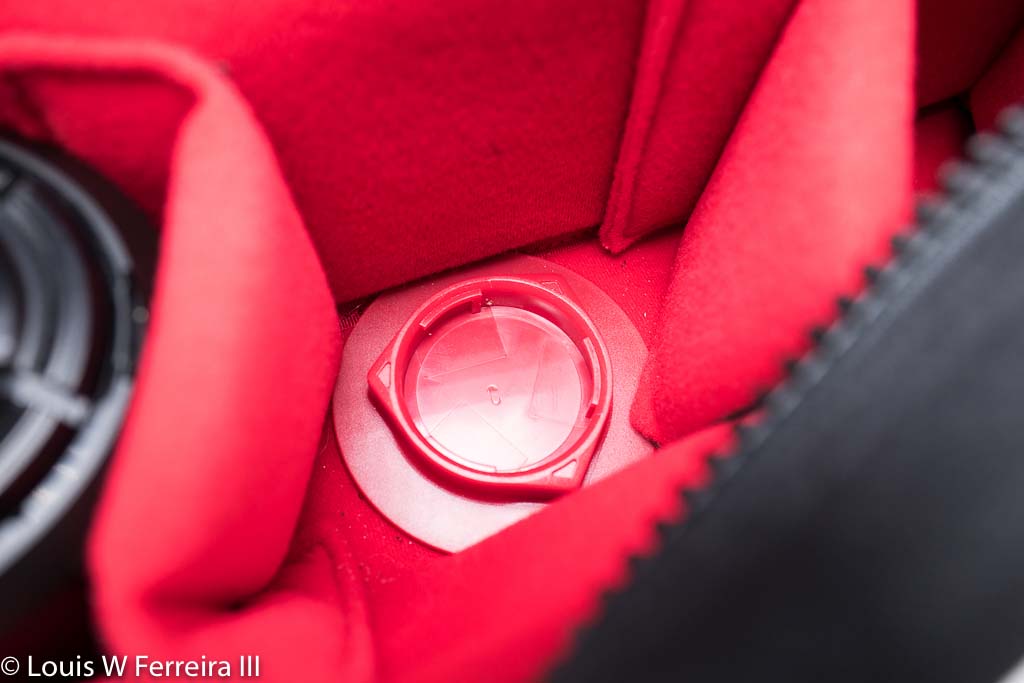 So, does it work as advertised? For the most part Lens Packs do speed up lens changes. I'm very careful with my equipment and try to keep it clean at all times but, depending how you use them, having these adapters at the bottom of your bag could become an issue. If you leave one open, to maximize speed, you can switch lenses with one hand, but dirt/fuzz could build up in the open adapter. Thankfully the material they use doesn't seem to hold any kind of charge, so it doesn't draw dirt towards it, but it's still a concern for me.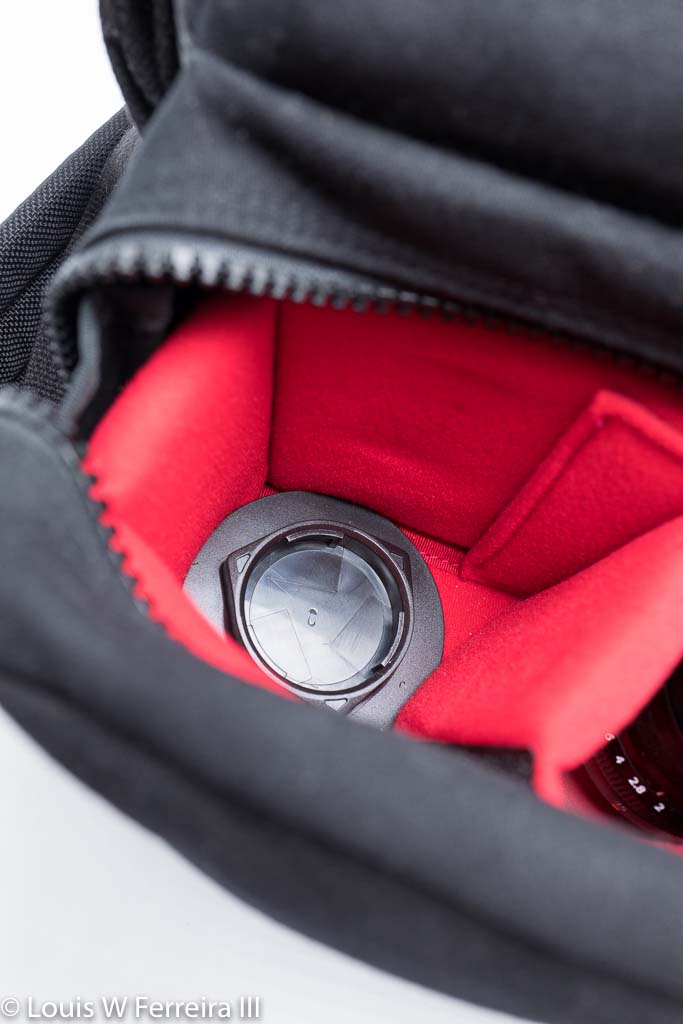 When doing a quick change, it is possible to switch lenses with one hand if you are careful and use a finger or two to guide the lens you took off into place, then grab another lens and put it on your camera with one hand. I'm not a fan of this method, but it is faster. What I ended up doing, was keeping a lens in each Lens Pack and a lens on my camera body. Then I would take the lens out of my bag and swap it for the lens on my body. Not fiddling with a lens cap is slightly quicker for me, and this method of switching lenses grew on me. I really liked having my lenses placed in the bag more securely than just with dividers and my preferred method kept my equipment cleaner.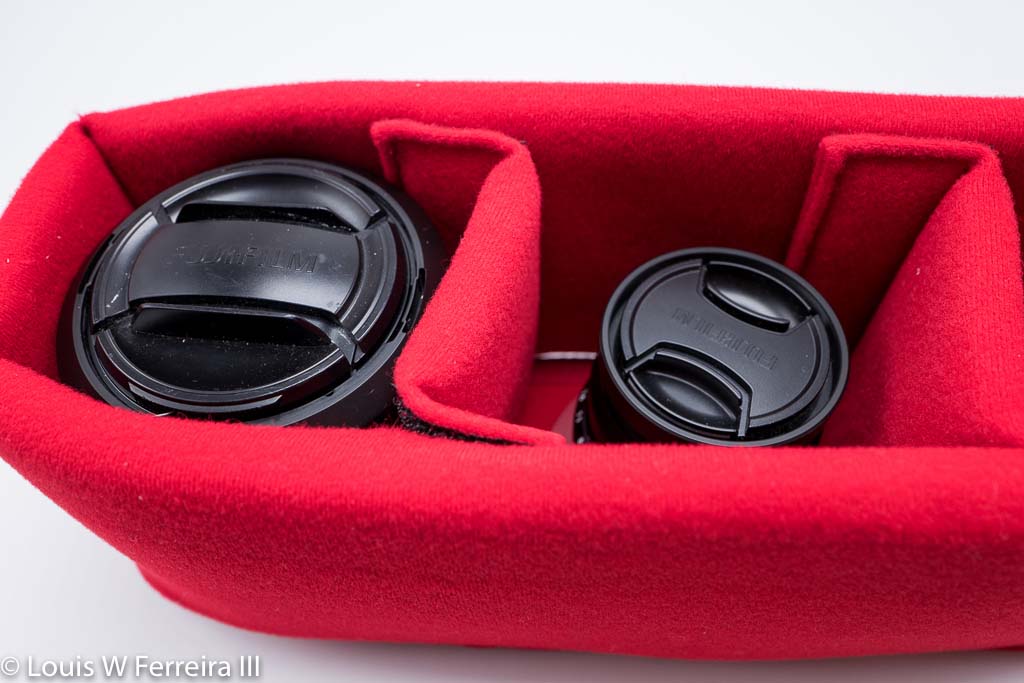 Lens Pack is an accessory I would highly recommend to anyone that likes to take a few lenses with them. It works well with regular and weather resistant lenses, and the mount is designed to guide your lens into place by touch. It's also available in contrasting colors in case you need a quick visual in your bag. I rarely had trouble lining my lenses up to put them away, regardless of size, and it was always easy to remove my lenses from my bag. There is no down side to using Lens Packs if you keep your camera bag clean, but I wish there was less possibility of hooks breaking off and that they had commonly adapted mounts like the Leica M mount available.