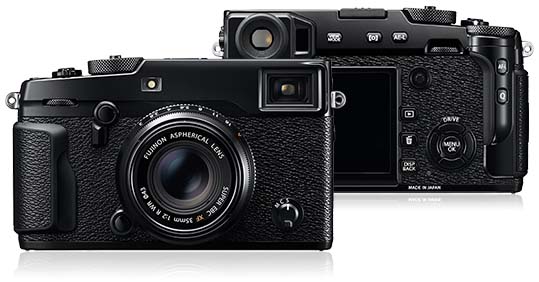 Ian Mac Donald is in the middle of a five review series that is pretty comprehensive. His latest, about how the X-Pro 2 operates for street photography, only lightly touches on street shooting; but has some excellent pictures. He also has his low light shooting impressions up that include some high ISO results and an unboxing page. I'm looking forward to his Portraiture and Conclusion, but I am sure his conclusion will be quite positive. There seem to be a lot of photographers out there with X-Pro 2 bodies and I am glad that Fuji is allowing them to share their experiences with us. So far, the only less than stellar written impressions I have come across are from Eric Kim, but I think his issue comes from an inability to separate himself from his Leica.
In the area of Video reviews, Camera Store TV just released their review. They seem less than excited about the new camera, which I find odd because their previous video was more positive.
When Camera Store TV covered the X-Pro 2 with Nathan Elson, they were more upbeat about the camera so I wonder if Fuji's messaging is wearing off. The delay might start to affect sales if early reviews get negative. I'm curious what Digitalrev and others will be saying in the coming days/weeks. I know people that complain about Camera Store TV reviews and non technical reviews, but they are entertaining, and the photos they share can help people see the results a camera can achieve.
Most of the photos I have seen are making me excited about the possibilities, and I wonder how the X-Pro 2 will fit with my Leica Q and Leica M240. Stay tuned to find out.