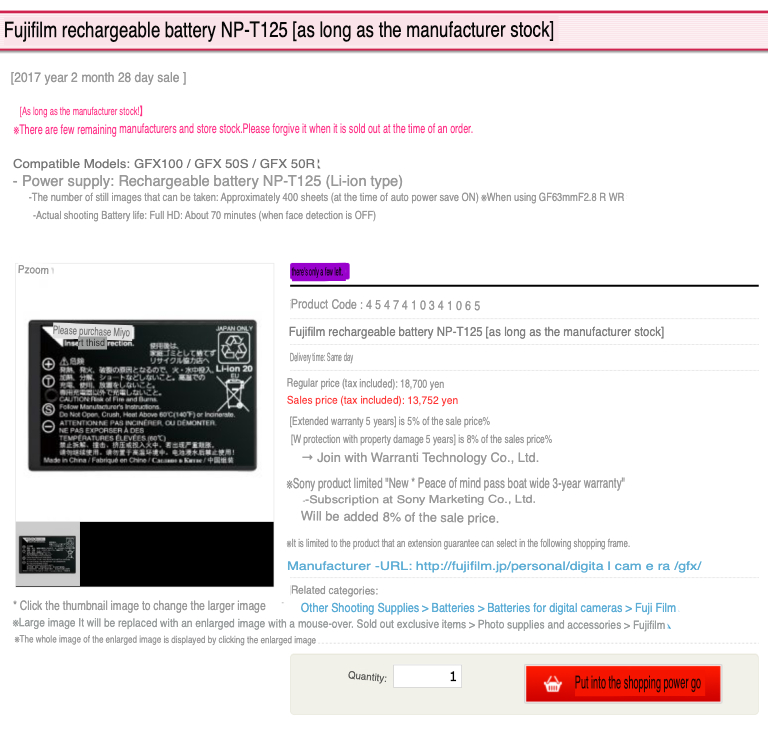 Asobinet is reporting that the Fujifilm GFX NP-T125 battery is discontinued, which would be very bad news for Fujifilm GFX100 and Fujifilm GFX50S owners. I hope it is not true
but at this time Amazon has a few third-party sellers B&H Photo has a used battery and Adorama has the battery listed as coming soon.
[Manufacturer's inventory limit]
* Only a few manufacturers and over-the-counter stocks are left. Please forgive me when it is sold out at the time of ordering.
Thankfully there are some third-party options for now and if I were to pick one third-party battery to stock up on it would be the Wasabi Power Battery (2-Pack), but there are only 6 in stock.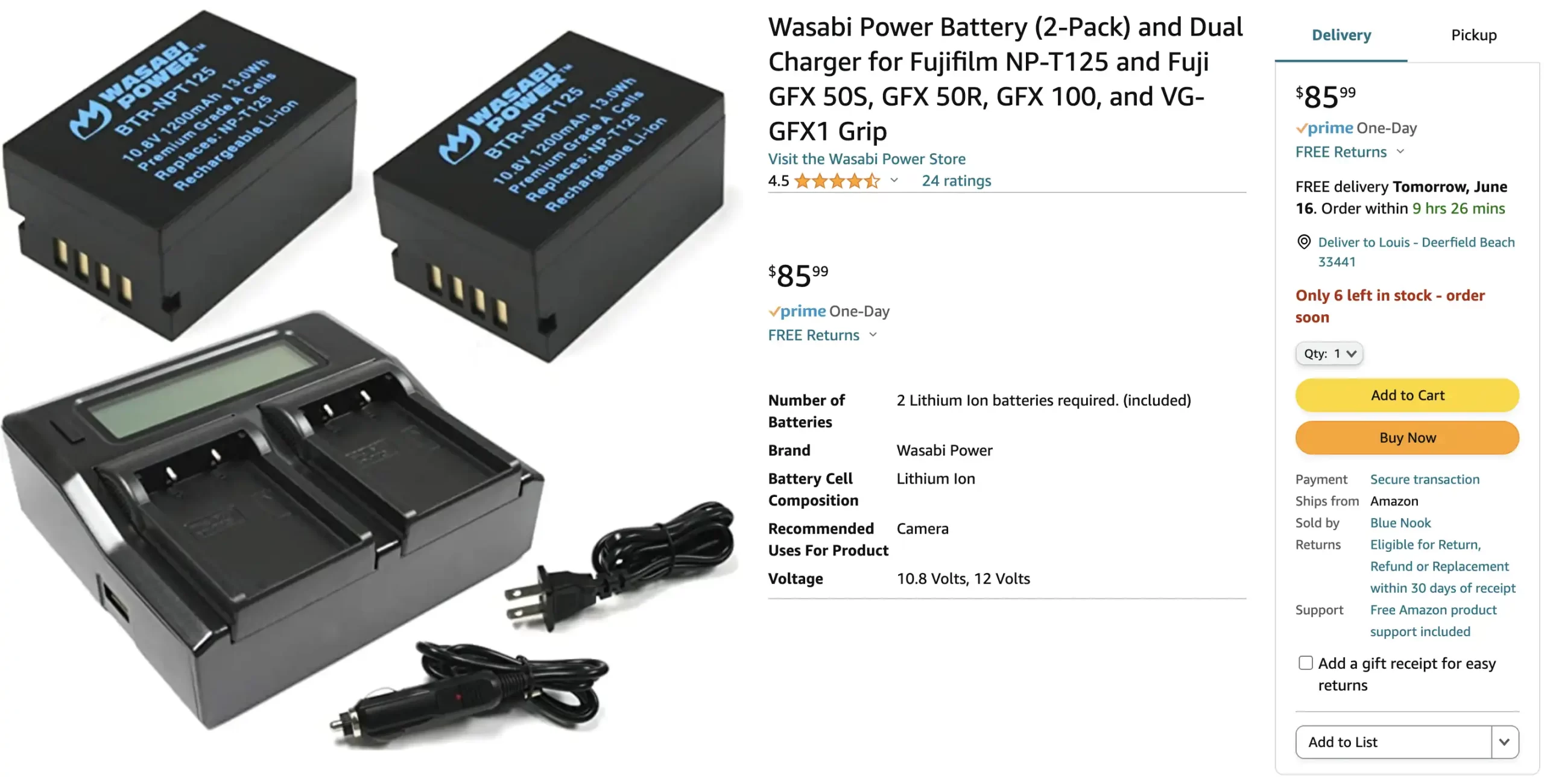 via Asobinet